News & Gossip
Sonam Kapoor's Surprise For Her Hubby Anand Ahuja Is Awesome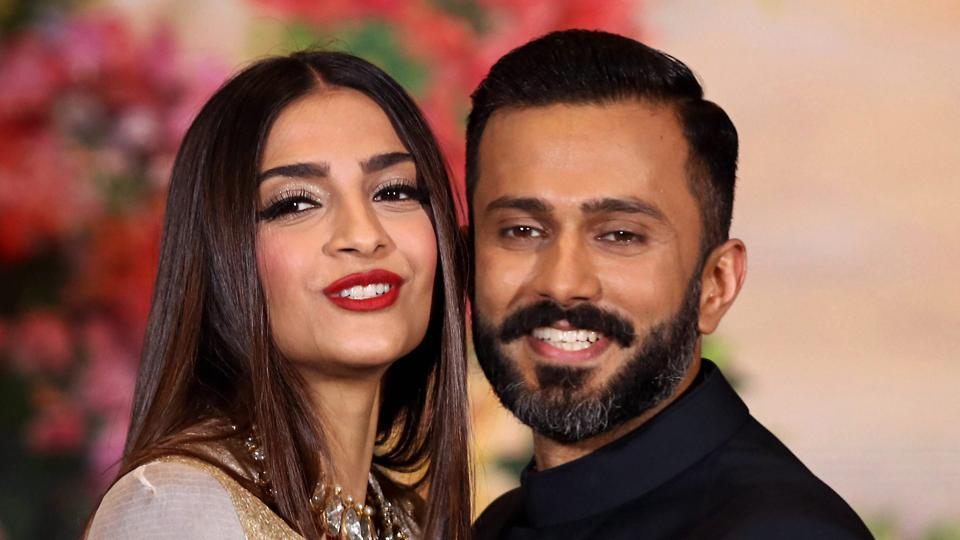 The newly wed couple in Bollywood, Sonam Kapoor and Anand Ahuja have set up the standards too high and have continuously been giving major relationship goals to all the people! From their extraordinary love story to their extraordinary wedding, it has all been followed and looked upon by the people! The fashion icons, one a Diva and the other the brand owner have always gone against the odds and done things that prove they are the coolest couple in the industry! Well, following the legacy, here's how Sonam Kapoor planned a surprise for Hubby Anand Ahuja on his Birthday!
Sonam Kapoor had got Anand Ahuja a special cake while his sister-in-law Rhea Kapoor gifted him a sneaker made of flower. The entire Kapoor clan took up their social media accounts to share the special wishes and pictures from the celebration of Anand Ahuja's Birthday!
Here' the heartfelt post Sonam Kapoor wrote on her Instagram account, with an amazing picture of the two! She captioned it, "To the love of my life and the kindest gentlest soul I know, a very very happy birthday! You make my world better and I'm so blessed you were born today. "We are each of us angels with only one wing, and we can only fly by embracing one another." Luciano De Crescenzo
#everydayphenomenal #30072018#alwaysandforever @anandahuja"
https://www.instagram.com/p/Bl1z5wUHW-v/?utm_source=ig_embed&utm_campaign=embed_loading_state_control
The next was, the sister-in-law Rhea Kapoor who wrote, "Happy almost birthday @anandahuja I didn't know what shoe you really wanted so we just made you one we were sure you didn't have! Love you, mean it! 💖 #brotherinlawgoals #flowergoals 
Thank you to my doll @ranipinklove for dealing with my nutty ideas and making them come to life 😻"
https://www.instagram.com/p/Bl0ut1lhvyP/?utm_source=ig_embed&utm_campaign=embed_loading_state_control
How could Anil Kapoor stay back from wishing his beloved 'Jamai' over social media! Hence, wrote, "You've chased your dreams & now you're living them! Doesn't get better than this! Happy Birthday, @anandahuja !!! You are already having a hell of a year and I hope the coming years are filled with even more success & happiness! Never let that spark fade! Love always!"
https://www.instagram.com/p/Bl10RMTAGrN/?utm_source=ig_embed&utm_campaign=embed_loading_state_control
Anand Ahuja's Birthday truly seems like a splendid one! All credits to wife Sonam Kapoor for setting up the surprise for her husband!
Stay tuned for more updates!