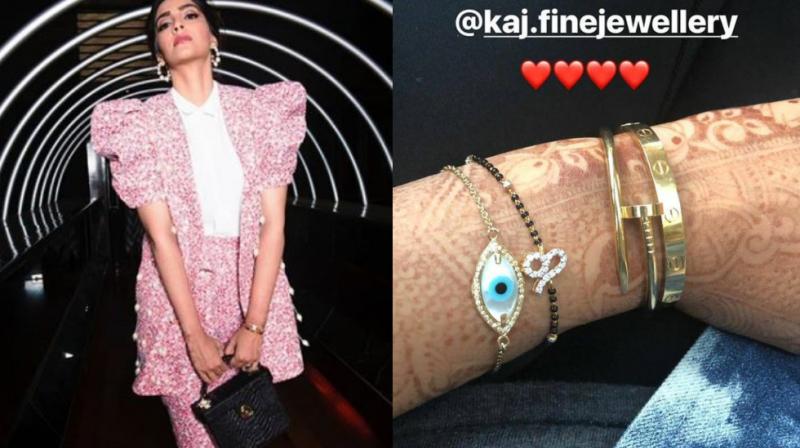 The newly wed bride of Bollywood, Sonam Kapoor is known for her fashion sense and the way she carries herself! She has been in the limelight ever since the news of her wedding came out, with the glam sham wedding being in news, her appearance at Cannes 2018 followed next, which was then followed by the actress' upcoming movie, 'Veere Di Wedding'!
Sonam is currently busy promoting her movie 'Veere Di Wedding' that is to release on 1st June, 2018! We had all heard of Sonam's customized mangalsutra that has her and Anand's zodiac signs embedded over it! It made a big news post her wedding since this is the first time an actress made a statement by experimenting with the mangalsutra!
https://www.instagram.com/p/BimXB13FxbY/?utm_source=ig_embed
During the promotional events of 'Veere Di Wedding', Sonam Kapoor made yet another experiment with her mangalsutra. But this time, it did not receive appreciation from the people but she got terribly trolled over it. She was seen wearing her mangalsutra on her wrist and not around her neck and the people have trolled her for disrespecting the culture!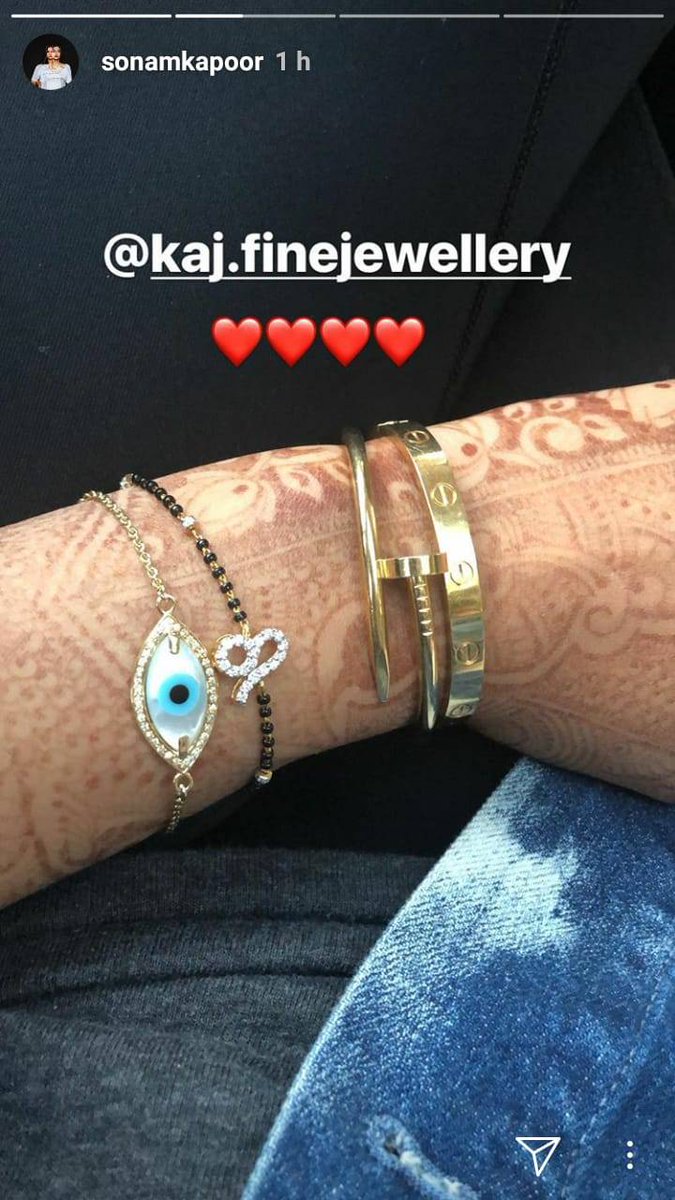 This is not the first time that an actress has worn her mangalsutra around the wrist! Earlier, Shilpa Shetty Kundra had worn it around the wrist and she too was trolled for the act!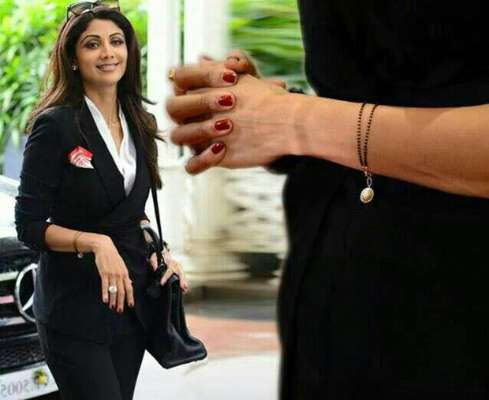 One Twitter user wrote, "Mangalsutra is not compulsion but it is love by wife for her husband. And it should always be nearby heart for which it is worn in neck. This Bollywood is declining our culture day by day as they grow up in foreign. So they are mixture of Indian foreign."
Another one said, "It should be commented when our culture will be challenged everytime. This personal and independent culture is what? Independence from whom, from ur parents or siblings. This is western culture which can't be tolerated. This independence word will destroy our life."
Another netizen showed serious signs of intolerance with this tweet, "Tomorrow she will wear it on her ankle. Wo bhi fashion ho jayega. All are filmstars are crap. We give them undue importance."
While some were quite supportive:
The woman's got style

— Meg (@megkay90) May 26, 2018
Its her wish ….sabki apni apni prosnal life hai wo kuchh bhi kar sakte hai kisi ko hak nhi kis k prosnal life pe coment karne ka…#celeb ki bhi apni prosnal life …

— Bhavna Ranjan (@bhavna_ranjan) May 28, 2018
https://twitter.com/rmk1205/status/1000569654803251201?ref_src=twsrc%5Etfw&ref_url=https%3A%2F%2Fwww.hindustantimes.com%2Ffashion-and-trends%2Fsonam-kapoor-trolled-for-wearing-mangalsutra-as-bracelet-a-la-shilpa-shetty%2Fstory-vXAvLFLzd3huRJYLgwZ0XK.html&tfw_site=httweets
Stay tuned for more updates and latest news!
Do write your feedback and suggestions in the comment section below!