Everyone is in awe of Sonam Kapoor when it comes to style and trend. She is known for setting style trends on various occasions whether it is red carpet or events. She hardly ever makes any mistakes as far as fashion is concerned. Due to this, she is an inspiration to many girls who want to become stylish.
Sonam Kapoor tied the knot with her longtime boyfriend Anand Ahuja this month and after her marriage, she heads to Cannes 2018. The actress attended the prestigious film festival and became the talk of the town for her style.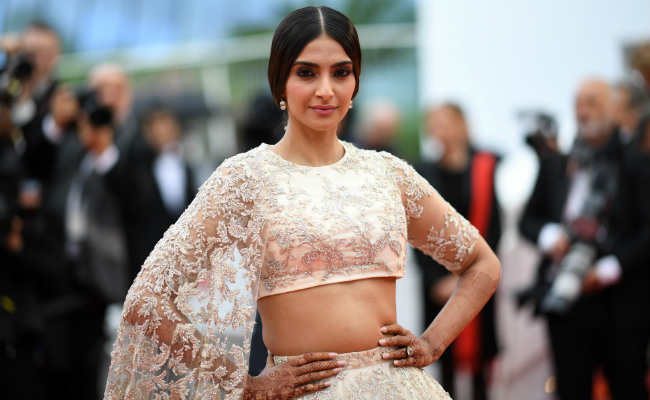 Sonam wore a gorgeous Ralph and Russo lehenga for her 1st-day red carpet appearance at Cannes 2018. Fashion police lauded her for her elegant dress.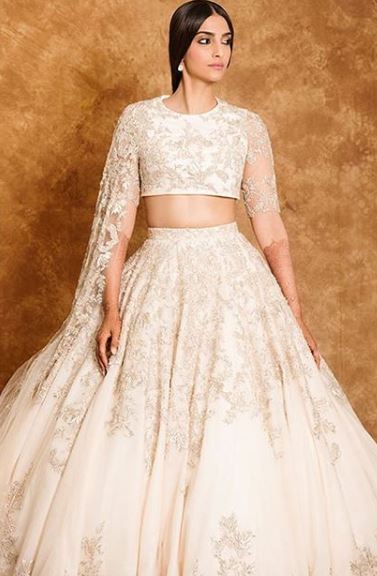 Later, she was seen wearing a floral dress looking gorgeous as always. Check out her picture down below.
Sonam was able to impress everyone with her red carpet appearance, but people are not happy with her entry look. Sonman opted for a black and white polka dress by Mother of Pearl. She took to Twitter to share the pictures.
This Is What She Tweeted:
Hey Cannes!@Loreal @lorealparis #cannes2018 #lorealparisindia #lorealskin #lorealmakeup #lorealcannes
👗 @MoP_London 💼 @BottegaVeneta 👠 @chloefashion 🕶 @victoriabeckham Styled by- @RheaKapoor and Deep Kailey pic.twitter.com/UHZZB7LEh5

— Sonam K Ahuja (@sonamakapoor) May 14, 2018
View Pictures Down Here:
1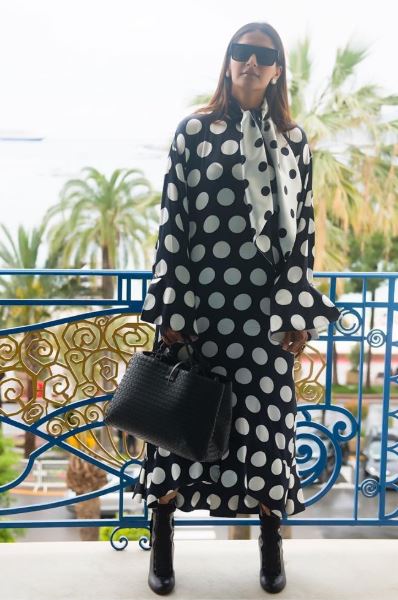 2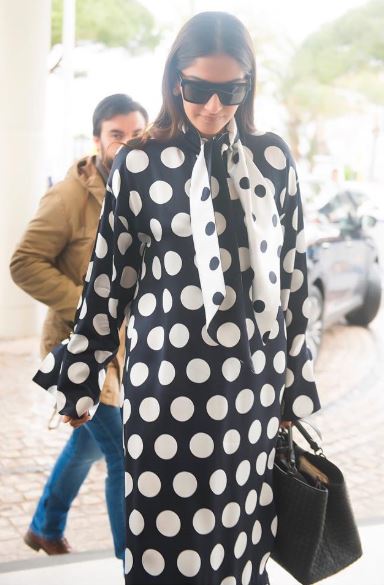 3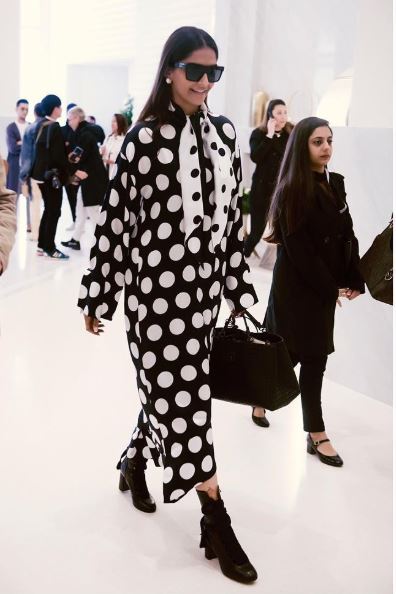 This look has not gone down well with the netizens, as they are trolling her left, right and centre. Check out some of the comments right here.
1
Did u wore ur bedroom curtains or bedsheets ?? It's seems too..

— Rashmi Vichare-Berde (@RashmiBerde) May 14, 2018
2
Bhutani dikh Rahi ho

— Om Prakash Kushwaha (@opkushawaha) May 15, 2018
3
cannes wale isko gate ke andar bhi nahi aane dete honge :v

— Tarun Sahi (@TarunSahi45) May 15, 2018
4
टाँगे नही कांप रही क्या सोनम??

— थानोस पत्थर वाला (@ThanosBijnauri) May 14, 2018
5
Not a fan of that outfit. WTH!

— PR PRO (@smprpro) May 15, 2018
6
First priyanka…then salman n now sonam promoting appyfiz!!!! pic.twitter.com/mY44t9CoHP

— Sumedha (@Sumedha75051178) May 15, 2018
7
cannes wale isko gate ke andar bhi nahi aane dete honge :v

— Tarun Sahi (@TarunSahi45) May 15, 2018
What do you think of the same? Tell us your thoughts in the comment section down below. Stay tuned to Filmymantra.com for more details.