News & Gossip
Former Bigg Boss Contestant Sonali Raut Raises Temperature With Hot BIKINI Pictures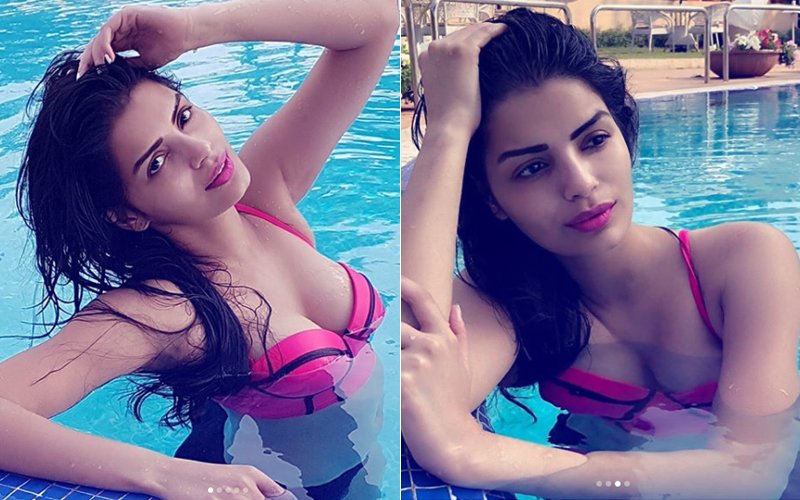 Sonali Raut became a household name when she participated in Bigg Boss Season 8. She was one of the most popular contestants of the highly controversial show that year. The actress has always been popular on the internet. Whenever she shares a picture, she takes social media by storm.
This time, Sonali Raut is trending on the web, all thanks to her stunningly hot pictures. She took to Instagram to share some pictures of herself sporting a bikini in a pool. The picture is going viral and her fans are all praise for the actress. First of all, check out the pictures right here:
Sharing the picture, Sonali wrote, "Life is simple just add water!!!😉😉😉 #pool #blue #water #fun (sic)."
Former Bigg Boss Contestant Sonali Raut Raises Temperature With Hot BIKINI Pictures
Sonali shared some more pictures with a caption that reads, "Some more!!!! #pool #sun #tan #poolfun (sic)."
https://www.instagram.com/p/BfTXw3Cn2-d/?utm_source=ig_embed
Sonali Raut can be seen wearing a pink and dark blue bikini showing her chiseled body. The hottie shared pictures from the pool as well as outside the pool. The actress definitely knows how to keep her fans glued to the screen.
Sharing another picture, Sonali wrote, "Missing my vacay!! #throwback #vacation #majormissing #wannagoback"
https://www.instagram.com/p/Bb1nwLmHhTG/?utm_source=ig_embed
Last year around the same time, Sonali made lots of headlines for her fat to fit transformation. If the new pictures have anything to go by, the actress has done lots of work to get in the tone.
https://www.instagram.com/p/BdzmZN8nRkW/?taken-by=isonaliraut
On the professional front, Sonali Raut will be working on the Xpose sequel. The first installment of the movie features Himesh Reshammiya, Yo Yo Honey Singh, and Zoya Afroz along with Sonali.
What do you think of Sonali's latest pictures? Tell us your thoughts in the comment section down below. Stay tuned to Filmymantra.com for more updates.