News & Gossip
Sonakshi Sinha Speaks About Her Marriage Plans With Bunty Sajdeh!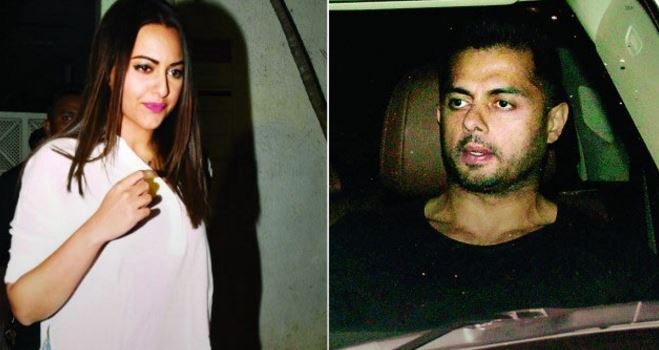 Sonakshi Sinha has been much in news not only for her upcoming movie Noor but also for her relationship with alleged beau Bunty Sajdeh. There has been lots of news and speculations of their relationship status and engagement plans. Few months back Sona was spotted enjoying an evening with Bunty.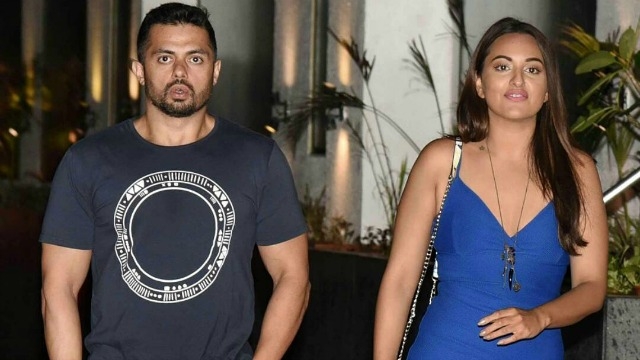 As per sources, Sonakshi shares good bond with Bunty's sister, Seema Khan and mother, Kkiran. She also attended Bunty's mother 60th birthday party. There was also news of both tying the knot by the end of 2017.
But recently in an interview with leading daily, Sonakshi has denied all the rumours related to engagement, marriage, break-up and affairs.
When asked about the marriage plans, she said, "I have nothing to say now, I will comment only when I have something to say."
When further asked whether there is any pressure from her parents, Sona replied, "As of now, there is nothing on the cards. There's no pressure from my parents either. When I am ready to do it, I will."
Lastly, she was questioned about her relationship status with Bunty Sajdeh. Sonakshi then answered, "It's all false. I deal with it by clarifying it. If reports are directed at me and not affecting my family or friends, I leave it or choose to ignore it. But if it does affect my family and friends, I would definitely clarify it and I am really glad that we live in such an age today where it's just one tweet away."
If she gets hitched with Bunty Sajdeh, then she will be indirectly related to her Dabaang co-star Salman Khan. How?? Well… let us tell you that Bunty is the brother of Sohail Khan's wife Seema Sachdeva.
Well… the Noor star has denied all the allegations and it is cleared from the statement that Sonakshi has no plans for marriage as for now.But only time will tell the truth. She is currently busy promoting her movie Noor which is slated to release on 21st April.