Bollywood
Soha Ali Khan Shared An Adorable Photo Of Baby Taimur With Saif Ali Khan
Bollywood couple Saif Ali Khan and Kareena Kapoor Khan blessed with a baby boy on December 20, 2016. This news has really made every Bollywood fans happy. Soon, we also got a hold of the baby name, Taimur Ali Khan. Well, the news good news didn't take the time to cross the globe and being known to every Saifeena fans. At latest, Soha Ali Khan shares an adorable photo of Saif Ali Khan and their baby Taimur.
Also read: Saif Ali Khan Praises Dangal, Says Aamir is Phenomenal
After the baby birth, Kareena and Saif in a joint statement said, "We are very pleased to share with you all the wonderful news about the birth of our son: Taimur Ali Khan Pataudi, on the 20th of December 2016. We would like to thank the media for the understanding and support they have given us over the last 9 months, and of course especially our fans and well wishers for their continued affection. Merry Christmas and a happy new year to you all…With love, Saif & Kareena."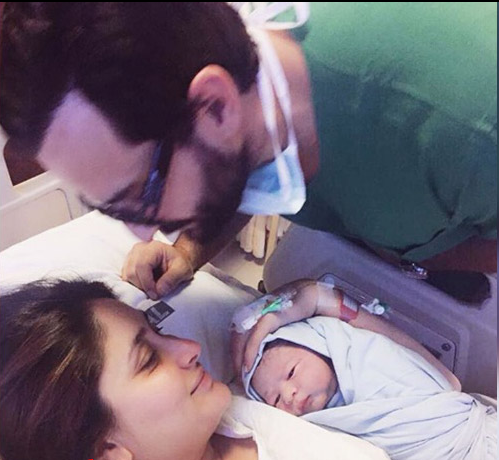 After this good news spread in the media, even the haters have their own take on the baby's name. As the baby have the name Taimur, which is similar to Mongol invader Taimur Ali Khan. This 14th Century ruler invaded India and killed lakhs of Hindus. This was the reason why the baby name was being trolled on social media. Even, this Taimur name controversy turned into headlines but the couple didn't said a word. Well, Rishi Kapoor, Priyanka Chopra, Omar Abdullah had slammed the haters and soon they faded into oblivion.
At latest, Soha Ali Khan shared a cute picture of brother Saif Ali Khan with Taimur. She uploaded the photo on Instagram, which really looks adorable.
Take a look at this picture.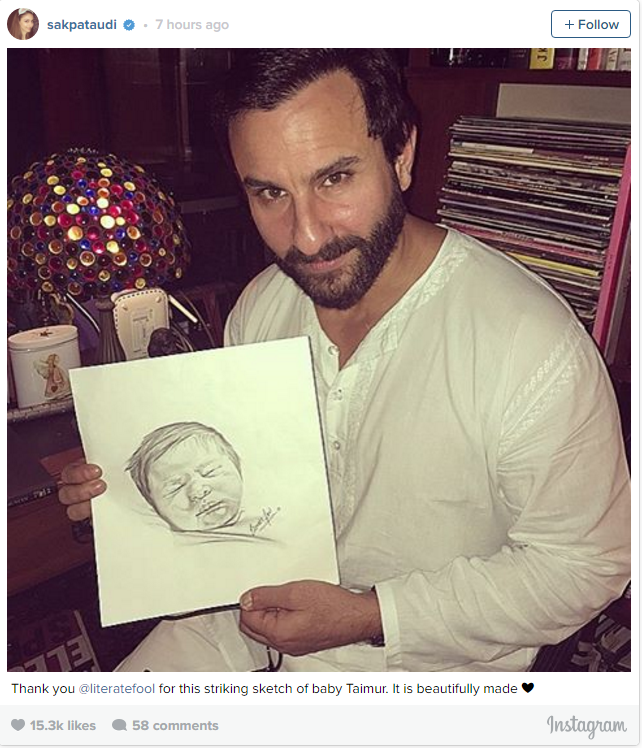 On the film front, Saif Ali Khan will be next seen in historical movie Rangoon, which also stars Kangana Ranaut and Shahid Kapoor in titular roles.
What are your thoughts about this adorable photo? do let us know in the comments section below.
Also watch: Rangoon | Official Trailer Reaction | Shahid Kapoor, Saif Ali Khan and Kangana Ranaut
https://www.youtube.com/watch?v=la-mdV-YW_s