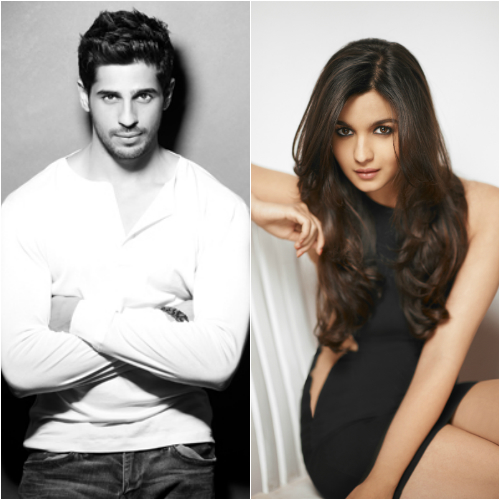 Here is what Sidharth gifted Alia
With Alia Bhatt's birthday near, everybody had eyes on what this damsel would get from her alleged lovers. Though Varun Dhawan got rid of rumors sometime ago, Alia still has Sidharth Malhotra! The actress's birthday was on 15th March and Sidharth's gift was something related to a recent incident that had made headlines. Looking how pretty his lady love looks in her seflies, Sid gifted her a camera. This lavish gift is just the right for the 'Highway' actress. The camera has latest technology and comes with a special feature for clicking selfies.
From what rumors indicate, Alia loved the present and has started using it. Alia and Sidhrath have been hush hush about their relationship. But the actions of the two say it all. They have been many a times spotted arriving at and leaving parties together. Recently at a promotional event, the couple caught everyone's attention because of what Sidharth did. Alia was posing for the camera and the photographer was busy taking her pictures. Sidharth took the camera from the photographer and started clicking Alia's pictures! No matter how much the couple deny their relationship, one can clearly infer from their off screen chemistry what is going on between the two.
Following this photoshoot episode, Alia attended 7th Royal Stag Mirchi Music Awards a few days later. The reporters were eager to poke their nose into Miss Bhatt's affairs and they did- but at the cost of hearing a sharp reply from the actress. When they asked her about what was going on with Sidharth Malhotra, there came Alia's answer- "What are you doing tomorrow night and with whom at home? Will you tell me? See this is not the place to talk about this, and either way because I love you guys so much, I will tell you that me hanging out with my friends is not a big deal."
And when she was asked about the incident when her alleged boyfriend grabbed the camera and couldn't stop the click-click, Alia had an answer for that too. She said, "We joke, we have fun. He took the camera because they had already taken so many pics and he said, 'Give it to me. You want more pics, I will click it for you.' So that way." Well, this way or that way, people can very well see how the young actors are bonding with every passing day.