News & Gossip
Shraddha's name too comes out in NCB probe; SSR's boatman ferried her to island farmhouse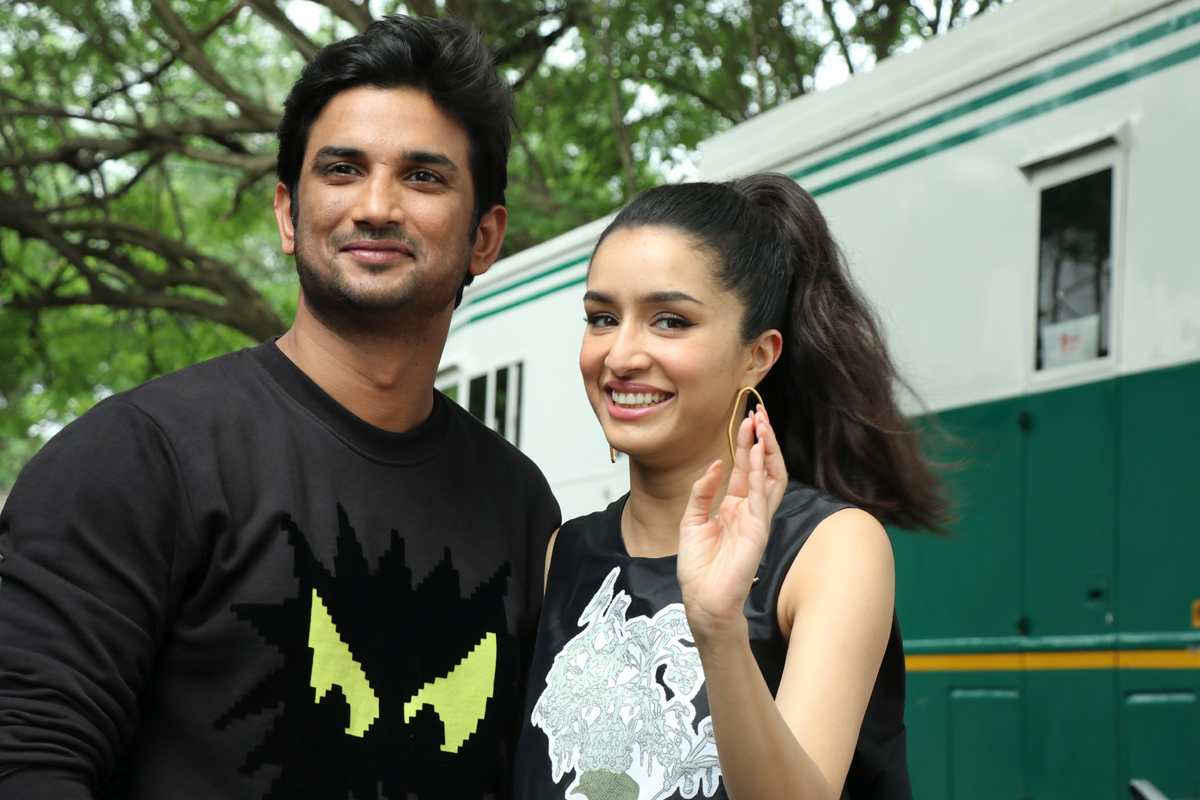 Ever since the news of Bollywood drug nexus has been busted in NCB's on-going drug angle investigation in Sushant Singh Rajput's death case, it has started an online debate which has now made its way into Parliament too. Where, Jaya Bachchan defended the film Industry from such horrendous claims a new report has once again surfaced re-establishing the link of drug and Bollywood.
Reportedly, Rhea in her NCB statement had mentioned 15 celebs' names who are involved in illegal substances including; Sara Ali Khan, Rakul Preet Singh and her designer friend Simone Khambatta after which a chat also went viral between Rhea and Simone where the 'Jalebi' actress texted her designer friend "Best weed ever" during her stay in Bhubaneshwar. Sara has reportedly also confessed doing drugs with Sara and Sushant.
Following Rhea's arrest, it was reported that the Bollywood cartel has been under NCB scanner and till now many drug peddlers have also been nabbed by the central probing agency investigating the drug angle. In such development, a new report has also surfaced that alleges the name of actress Shraddha Kapoor linked to the on-going probe.
As many claims of Sushant's Lonavala Farmhouse being used for drug parties surfaced, the NCB conducted raids at SSR's Farmhouses; Pavana (island) and Lonavala, respectively. Where NCB seized Hookah, Ashtrays and medicines from Lonavala farmhouse, the late actor's boatman also made some shocking revelations to the NCB officials during his questioning.
As per reports, the ferryman reportedly named Shraddha Kapoor, Sara Ali Khan, and Rhea Chakraborty and said that he had ferried them to Rajput's island farmhouse, where Sara came a couple of times. His statement as quoted by reports read, "He ferried Sara Ali Khan and Sushant Singh Rajput to Pavana Island. Sara came 3-4 times with Sushant to Pavana Island."
"Shraddha Kapoor and Rhea Chakraborty came with SSR. Sara, Shraddha, Rhea never came together. Sushant and friends held drug parties," he allegedly told the NCB officials.
For the uninitiated, Rhea is currently in 14-day NCB custody and has been denied bail two times by Mumbai Session Court after she was arrested on September 8 in drug-probe linked to SSR's death case. While rejecting her bail pleas, the court reportedly said, if released, 'Rhea could tamper with evidence.' And "there are no reasonable grounds to not connect her with drugs." A 5-member NCB team is reportedly investigating the Bollywood drug nexus and after Rhea's statement nearly 15 Bollywood celebs along with many dug peddlers have come under NCB scanner.