News & Gossip
SHOCKING Video Of Dinesh Chandimal ' s Ball Tampering Is Out, Watch The Video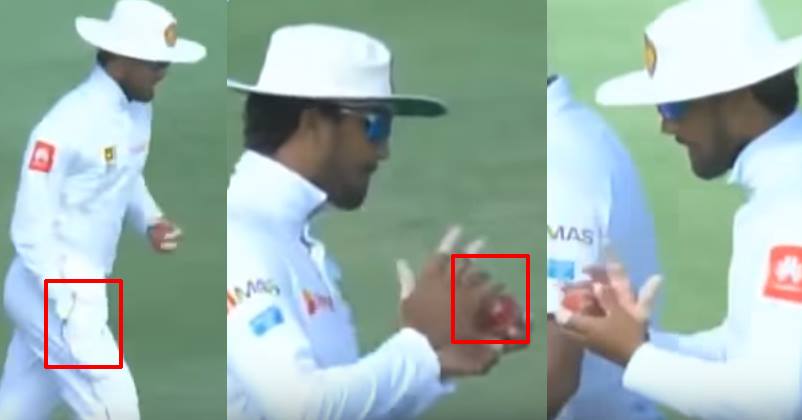 Cricket is one of the most popular games in the world. As every sport, this one too has been mired in controversy. Just recently, ball tampering saga during South Africa Vs Australia shook the entire world. It also saw harshest punishments to Australian cricketers Steve Smith, David Warner and Cameron Bancroft who were involved in this horrific incident.
However, a similar thing has happened once again. This time, Sri Lankan skipper Dinesh Chandimal has been accused of ball tampering. The skipper has been denying any claim, but the latest video floating around says otherwise.
ICC has already charged Dinesh Chandimal with the ball-tampering. This ball tampering incident took place on the second day of second Test match played between West Indies and Sri Lanka in Gros Islet Stadium. The shape of the ball was altered.
After suspecting of some foul play, the umpired changed the ball. However, this didn't go down well with Sri Lankan team. Due to their frustration, the match had to face 2-hour delay on the third day. Dinesh has outright denied all the charges made by ICC.
However, a new video has popped up on the internet, which shows Chandimal doing something with the ball. The video shows him scrubbing the ball in his pocket. Then, he used his saliva to alter the ball. It is reported that the salvia had some sweet element that was used to tamper the ball.
You can also watch the video, by clicking here.
What do you think of the same? Tell us your thoughts in the comment section down below. Stay tuned to this space for further updates about this alleged ball tampering incident.