Bigg Boss
SHOCKING: Prince Narula breaks up with Fiance Yuvika Chaudhary! Details In Here!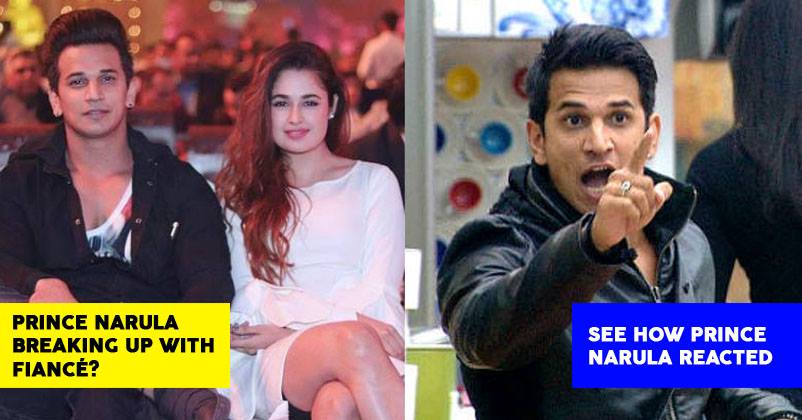 On talking about Bigg Boss 9, there one Jodi that crosses our mind, that is, none other than our very loved, Yuvika Chaudhary and Prince Narula! The Reality King Prince Narula, after his shows like Roadies and Splitsvilla, finally found his lady love, his Queen at the biggest Reality Show on Indian television, Bigg Boss! The couple who has been dating for 3 years now, recently had been victims to rumors of their break-up and here's Prince Narula speaking over break-up with Yuvika Chaudhary!
https://www.instagram.com/p/BjpI95PnFXI/?hl=en&taken-by=princenarula
Prince Narula and Yuvika Chaudhary were a part of Bigg Boss 9 and the chemistry between the two was evident since then! Soon post the show, their appearances over each other's social media as well as publicly together, made it quite clear that the two had truly found "true love" on Bigg Boss! It followed by the music album release, their ramp walks together, endorsements together and the duo soon declared they were a couple! Yuvika Chaudhary and Prince Narula then became a part of the couple reality shows as guest to teach the contestants what chemistry truly is!
https://www.instagram.com/p/BkSdNiZH9rJ/?hl=en&taken-by=princenarula
The lovebirds made it official when in a fashion show where Yuvika Chaudhary was the show stopper, Prince Narula, without Yuvika being aware, just reached the stage and proposed to the lady with an engagement ring! Yuvika Chaudhary was overwhelmed with joy and accepted the proposal! The couple's wedding to take place soon rumours have been making rounds ever since then!
https://www.instagram.com/p/Bklues7nai7/?hl=en&taken-by=princenarula
But, recently there was a news saying Prince Narula and Yuvika Chaudhary have broken up! The fans were highly disappointed and wanted to know the truth! So here's Prince Narula revealing the truth that the break up news was absolutely fake! Prince came to know about these rumors while he was in Chandigarh for some promotions. On hearing these rumors, he laughed and rubbished them. He even gave clarification that the duo hasn't broken up. In fact, he confirmed that he is soon getting married to Yuvika.
Stay tuned for more updates!