News & Gossip
SHOCKING! Amitabh Bachchan May Leave Twitter For This Reason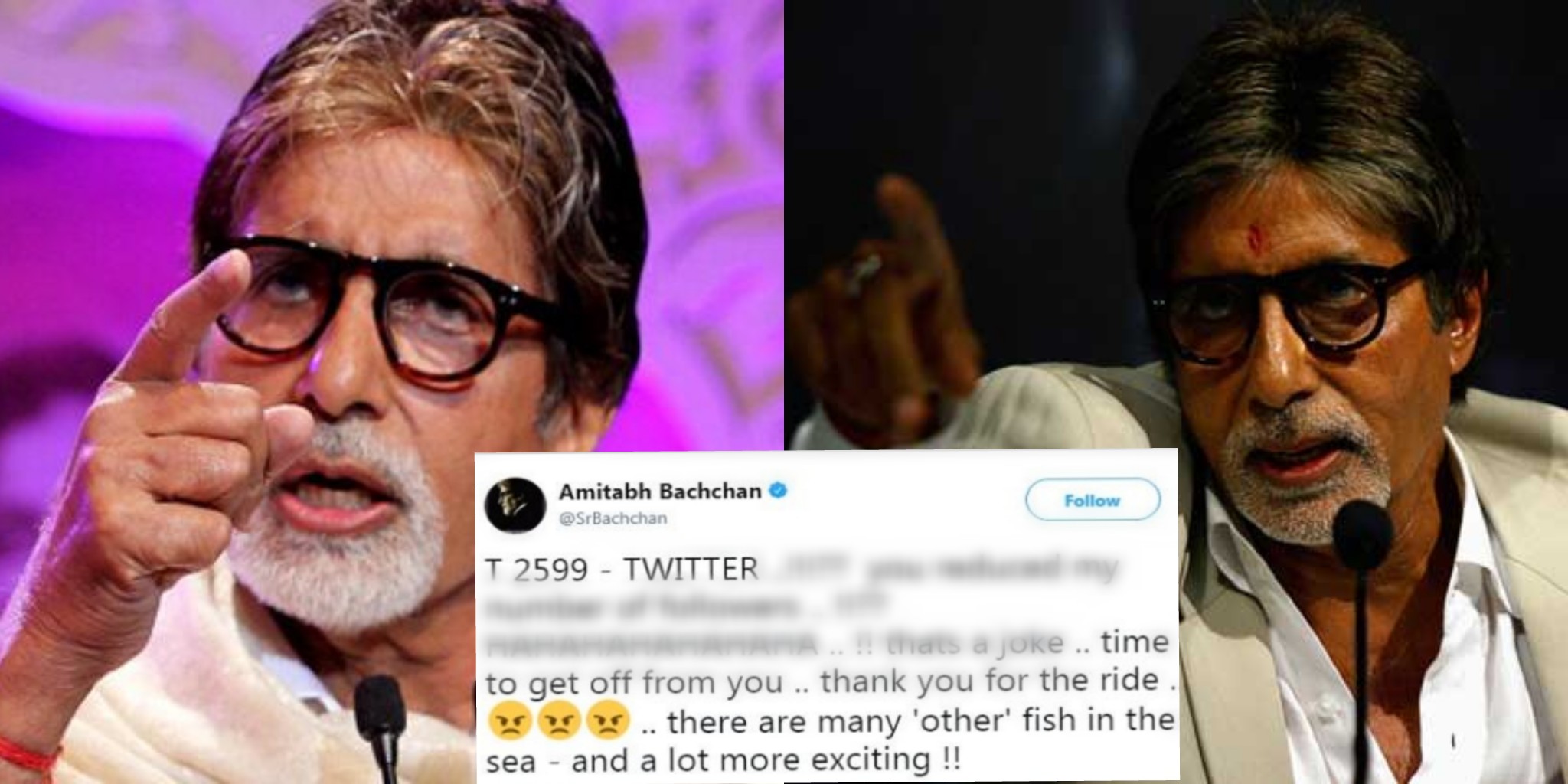 Today social media is buzzing with the updates of Union Budget 2018, which is being read out in the parliament today. However, you may have missed another important and shocking development, which came from Bollywood. In the shocking turn events, Amitabh Bachchan has announced that he is going to quit Twitter.
The legendary actor Amitabh Bachchan took to Twitter to share, "Twitter! You reduced my number of followers. Haha! That's a joke. Time to get off from you. Thank you for the ride. There are many 'other' fish in the sea — and a lot more exciting!"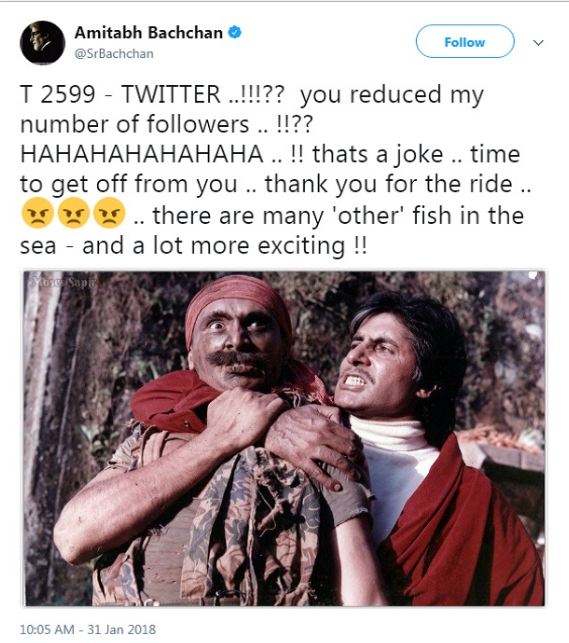 According to the reports, the Pink actor decided to bid goodbye to micro-blogging site after his follower's number dropped from 33 million to 32.9 million, which is exactly the same number of Twitter followers as Shah Rukh Khan.
On Twitter King Khan has 32.9 million followers, Salman Khan has 30.7 million Twitter followers, Deepika Padukone enjoys 23 million followers on micro-blogging site. Mr. Perfectionist Aamir Khan has 22.8 million followers on Twitter.
We are still not sure if Amitabh Bachchan seriously going to quit the micro-blogging site, or he just tweeted in fun way.
Mr. Bachchan has been one of the most active Twitter users as far as Bollywood stars are concerned. He always used to interact with his fans, giving them a daily dose of his life. It was evident that his fans would show their disappointment.
One of the fans tweeted, "Amid the sea of 'Twitter celebrities', Amitabh Bachchan was a real celebrity, you know?"
What do you think about Bachchan's tweet about quitting micro-blogging site? Tell us your thoughts in the comment section down below. Stay tuned for more Bollywood updates.