News & Gossip
Shoaib Akhtar Asked For An Apology From Glen Maxwell For Ignoring Sarfaraz, Maxi Replied This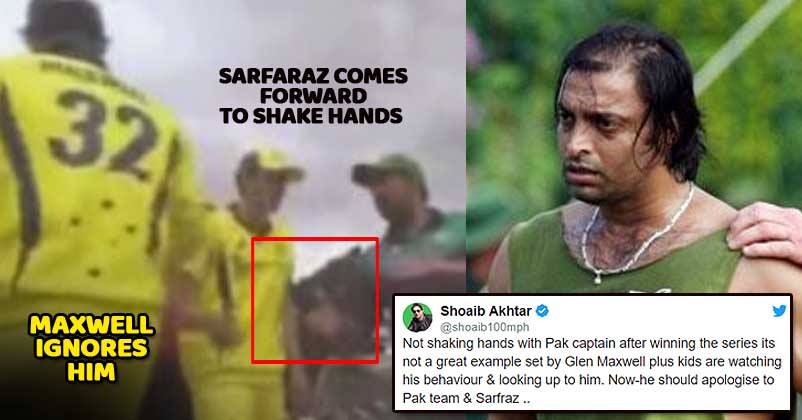 Pakistan Cricket Team has been doing great in last few months. The team is performing exceptionally well despite the cricket situation in their country. Just recently, they defeated Australia and Zimbabwe in a T20 Tri-series played in Zimbabwe and won the series. Pakistani team is receiving lots of praise for their series win.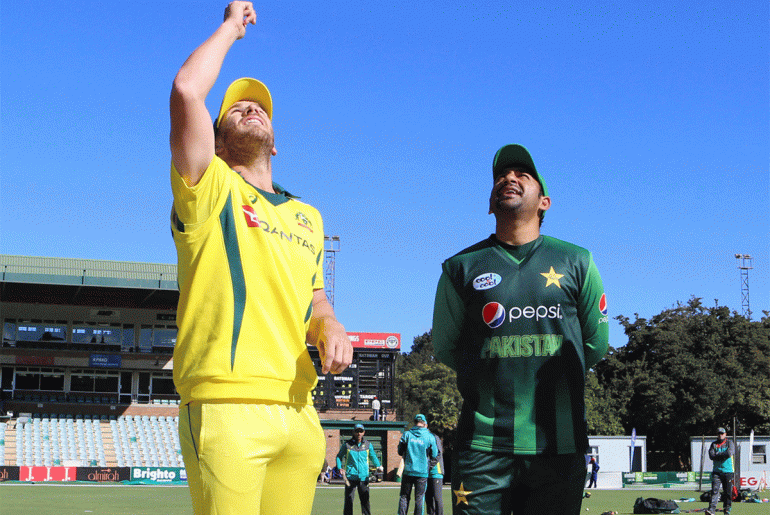 However, one incident in the final match between Pakistan and Australia has left everyone surprised, as it was not in the spirit of the game. Pakistan won the match, but Australian all-rounder Glen Maxwell completely ignored Pakistani skipper Sarfaraz Ahmed. He didn't even shake hands when Sarfraz went for a handshake.
Watch The Video:
For those who missed it. This is what happened. pic.twitter.com/nORNAMLTPR

— Taimoor Zaman (@taimoorze) July 8, 2018
As expected, this incident became a hot topic putting Glenn Maxwell in controversy. He is getting brutally slammed for his inappropriate behavior.
Former Pakistani pacer Shoaib Akhtar also seemed disappointed by his behavior. He slammed Maxwell and also demanded an apology for his rude behavior after the end of the match. Criticizing Maxi's behavior, Akhtar tweeted,
"Not shaking hands with Pak captain after winning the series its not a great example set by Glen Maxwell plus kids are watching his behaviour & looking up to him. Now-he should apologise to Pak team & Sarfraz .."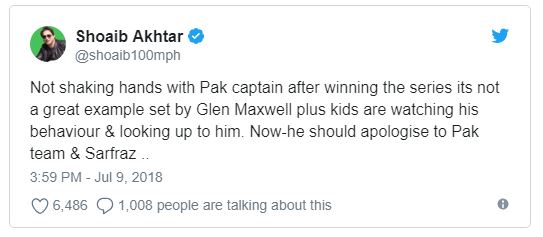 In the meantime, Glenn Maxwell took to Twitter to issue a clarification about the incident. His note reads,
"Congrats to Pakistan on their win yesterday, Fakhar Zaman and Shoaib Malik were unstoppable! Sad note to end our tour of Zimbabwe, but still plenty of positives to take out of it. In regards to the incident shown post match, it appears unsportsmanlike, and certainly not the way I play the game. It was a genuine oversight on my behalf and I'm currently looking for Sarfraz, in the hotel to shake his hand and congratulate him and his team for their series win. #wellplayed"
— Glenn Maxwell (@Gmaxi_32) July 9, 2018
What do you think? Tell us your thoughts in the comment section down below. Stay tuned to this space for more viral stories.