News & Gossip
Shashi Tharoor ' s Dig At PM Modi Backfires, Twitterati Taught Him A Lesson He ' ll Never Forget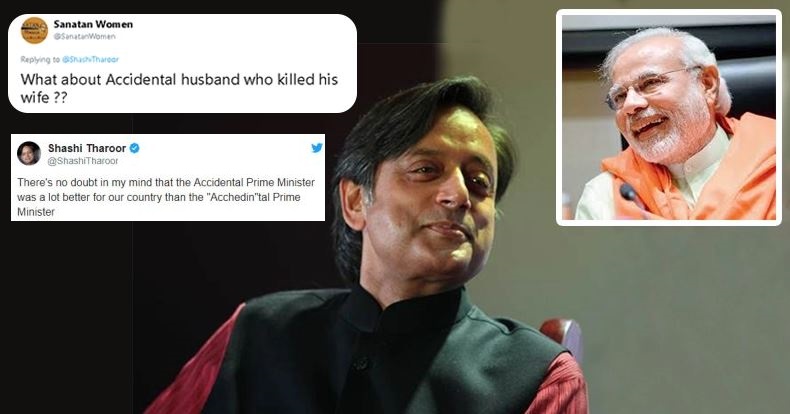 2019 general election is coming closer and closer with every passing day. All the political parties have already started their campaign and trying their best to pursue the voters. However, the biggest question in everyone's mind is if Narendra Modi will once again become the Prime Minister of India.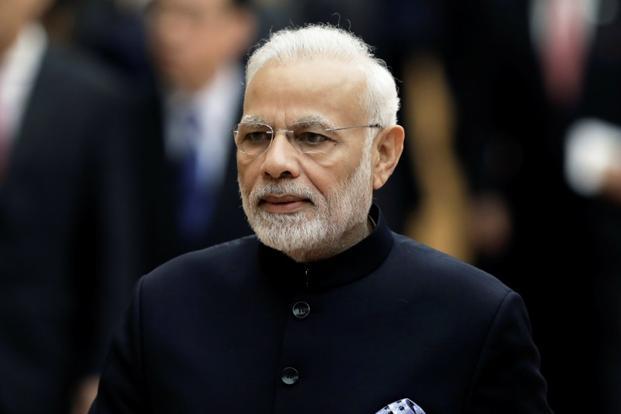 Indian National Congress has retained its lost ground if we consider the latest result of assembly elections. This election is a clear indication of the mood of the voters. It is also a well known fact that PM Narendra Modi is the most valuable trump card for BJP's win in the upcoming election. If the latest narrative has anything to go by, 2019 election will be out Narendra Modi and rest of the parties, as several parties are coming to together to fight Modi.
As the general election comes closer, opposition parties are gradually speeding their attack on Prime Minister Narendra Modi. One of the most important subjects for them is Modi's "acche din (good days)" promise to the nation.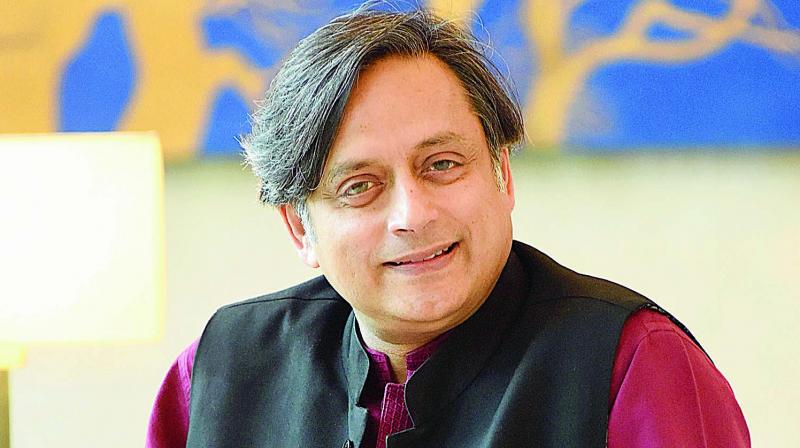 Just recently, Congress leader Shashi Tharoor took a direct dig at PM in an article saying,
"The story of the last four years is one of missed opportunities and dashed hopes, of waiting for achhe din that never came, of seeing expectations raised to the heights by lofty rhetoric."
Mr. Tharoor has once again made fun of Modi. This time, he took to Twitter to take a dig at Modi through the Trailer of The Accidental Prime Minister featuring Anupam Kher in the title role of former PM Manmohan Singh. The trailer has been lauded by BJP but criticized by Congress. Taking a dig at the trailer, Shashi Tharoor tweeted,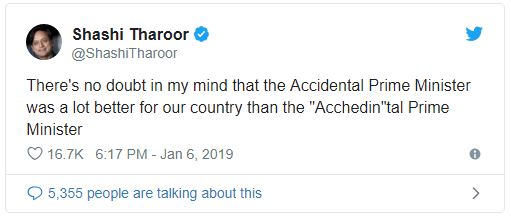 In another tweet, he claims that Modi won't be PM of India in 2019.
Narendra Modi will not be prime minister in 2019: ⁦@ShashiTharoor⁩ tells ⁦@bainjal⁩ in an exclusive interview for ⁦@gulf_news⁩: https://t.co/q3mn35RrD1

— Shashi Tharoor (@ShashiTharoor) January 6, 2019
However, Twitter has a totally different thing to say. Netizens are responding to Tharoor with the most epic responses. Check out what they are saying: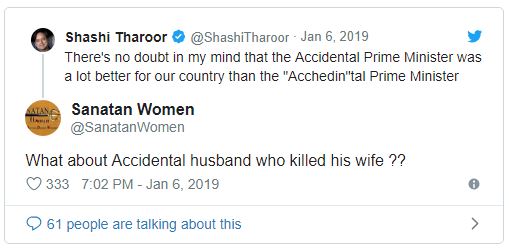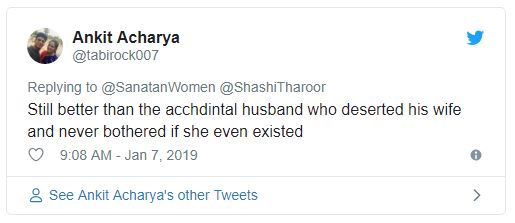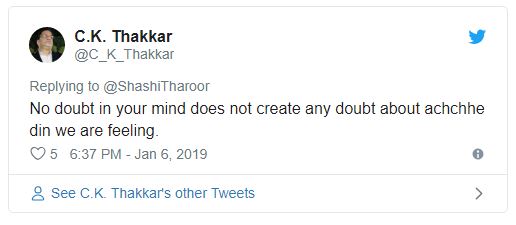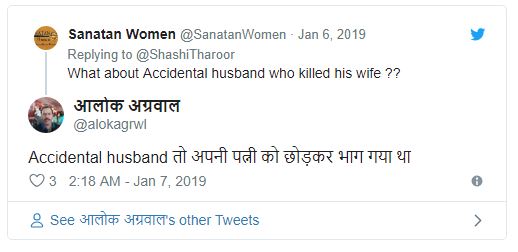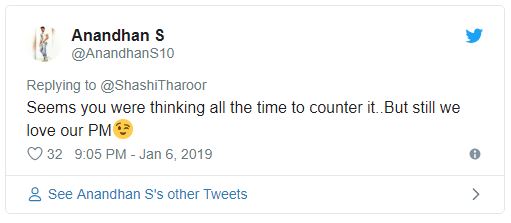 What do you think?