News & Gossip
Sharmila Tagore messaged Amrita Singh after seeing Kedarnath! THIS is what she said!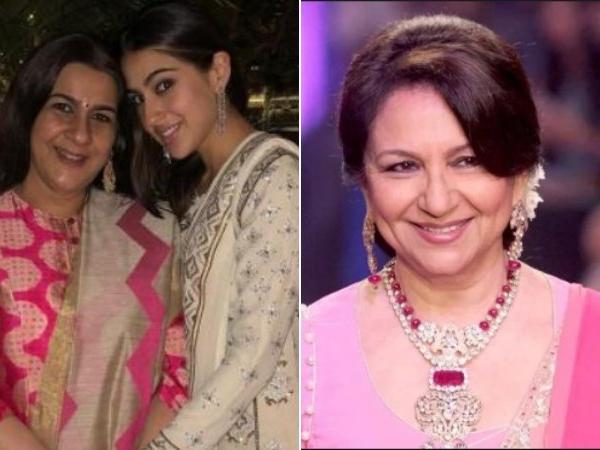 Sara Ali Khan has just stepped into the Bollywood Industry with her debut movie Kedarnath! After a lot many controversies her debut movie has finally released and although the movie has not been liked much, Sara Ali Khan is praised a lot by all the people for her work in the movie! Amongst these people who are in all praises for her acting skills in the movie, one is her dadi Sharmila Tagore who apparently had messaged Amrita Singh post watching Kedarnath! This is what Sara Ali Khan has to say about her dadi's reaction to her movie.
https://www.instagram.com/p/Bq9tVCYj6HB/
In a media interaction, Sara Ali Khan was asked as to what her dadi Sharmila Tagore said after watching Kedarnath to which Sara Ali Khan said, "Dadi is extremely proud. She is getting a lot of messages from people and she messaged mom which was a big one for me. I think dadi messaging mom, after you know… life, that we have, that was really something. That's amazing. If as a character, you can bring audiences together and as an individual you can bring your family together for 30 seconds also, that's something."
https://www.instagram.com/p/Bp44bpdHEJC/?utm_source=ig_embed
The dynamics of Saif Ali Khan's family have been seen to be improving as we saw Sara Ali Khan and Saif Ali Khan gracing the couch at Koffee With Karan where the duo were seen talking openly about the changing family dynamics! After Kedarnath, Sara will now appear on the big screens with Rohit Shetty's Simmba featuring Ranveer Singh. The movie is set to release on December 28.
Stay tuned for more updates!