Currently, most of the celebrities are on social media and use the platform widely to keep their fans updated with their pictures. They use this platform to directly get in touch with fans and keep them up-to-date with their daily life. However, social media has slowly turned into a place for negativity and with the increasing misuse of 'freedom of speech' trolls have got a guilt-free-pass to mock celebrities and pass negative and derogatory comments at them. Sitting behind a computer or phone screen, these trolls probably have no other work to do than body-shame celebrities on social media.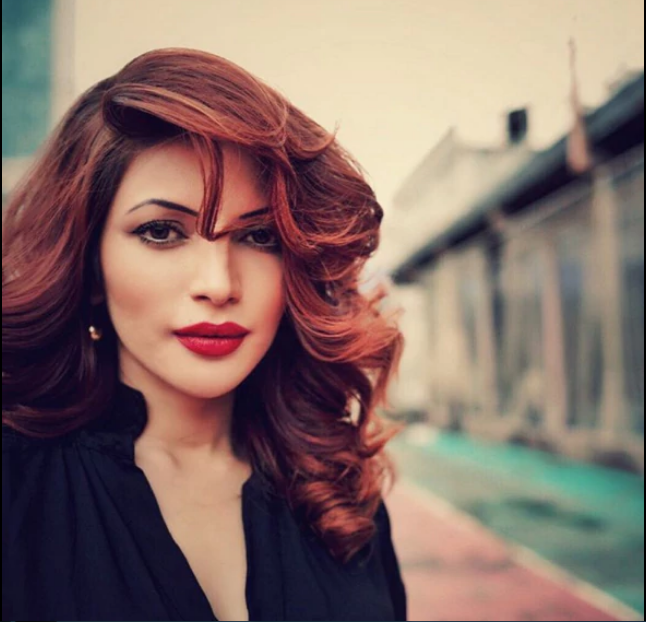 Celebs get trolled every now and then for some stupid and odd reasons. Actresses are mainly trolled, more than actors, as everyone has an opinion on what should they wear and do. Shama Sikander has become the target of online trolls lately and seems like Shama has also decided to give her piece of mind to all those airheads
As we have already told you the actress welcomed New Year in Sydney, Australia. She posted several pictures from her vacation and amused her fans on daily basis. If it's Shama and a vacation, it cannot be incomplete without a bikini picture by the beach! The actress shared this beautiful picture from her vacation, where she is looking beautiful.
https://www.instagram.com/p/Bdwvj_Rn4LN/
Shama has also shared smoking hot bikini pictures from the same vacation. The pictures are going viral on social media and are taking users by storm. However, the actress got trolled heavily for her bikini pictures. Netizens do not like what she is wearing. Some of them even asked her to not wear a bikini because she is Muslim. There are several nasty comments on her photo. Take a look at the post right here:
https://www.instagram.com/p/BdcsQwEH2UU/
https://www.instagram.com/p/Bdb39q3HcFz/
https://www.instagram.com/p/BdhTAyYHByI/?taken-by=shamasikander
This is how people reacted: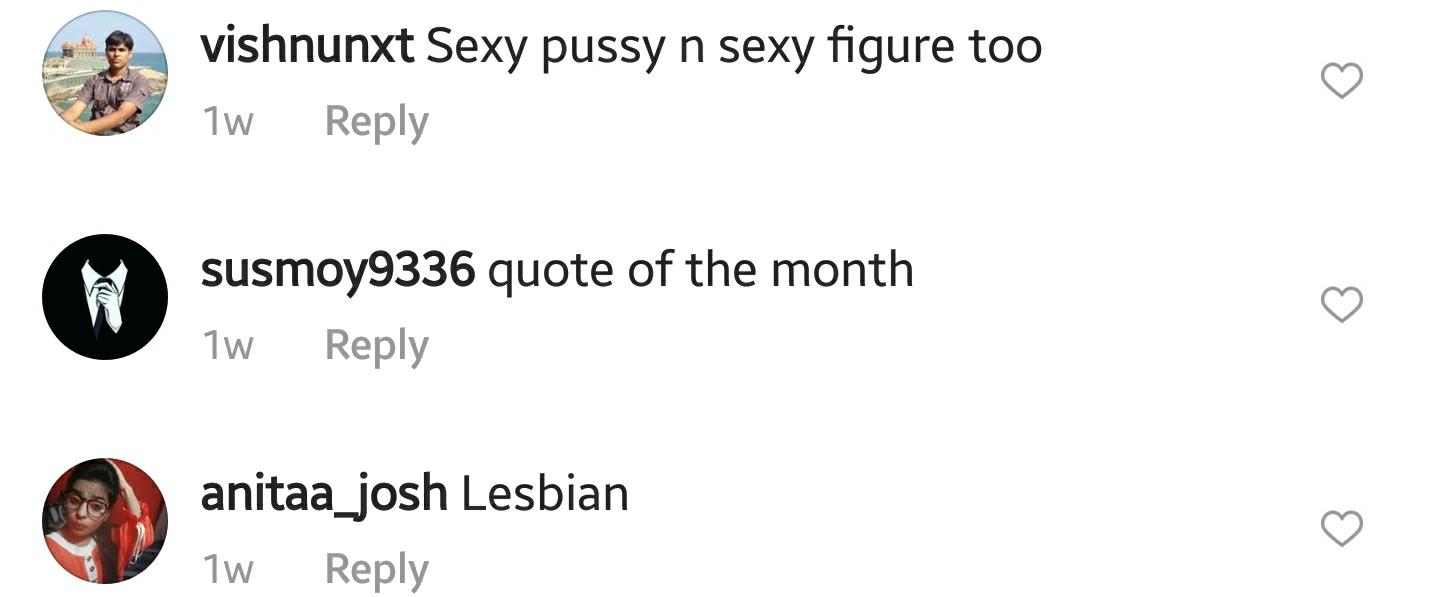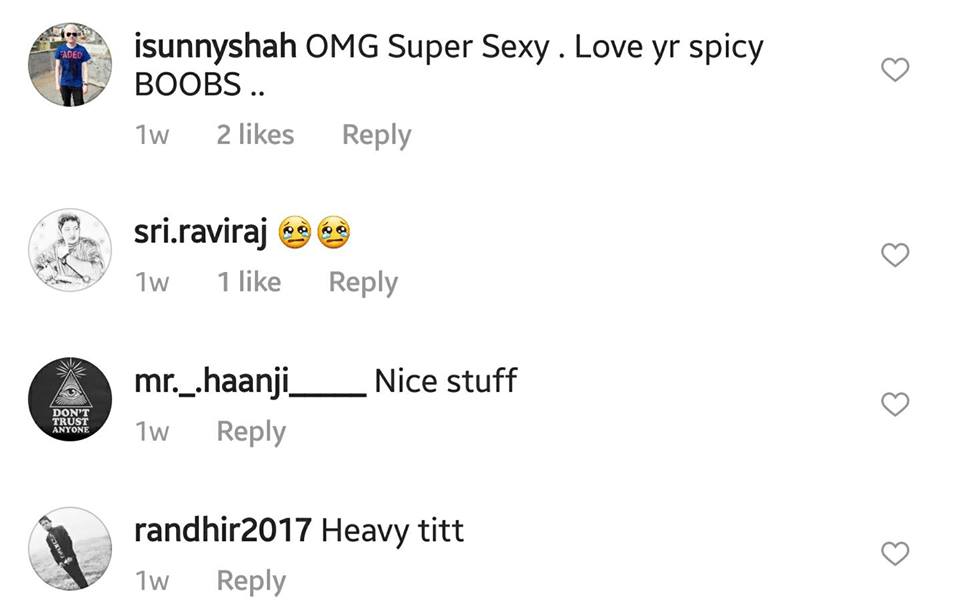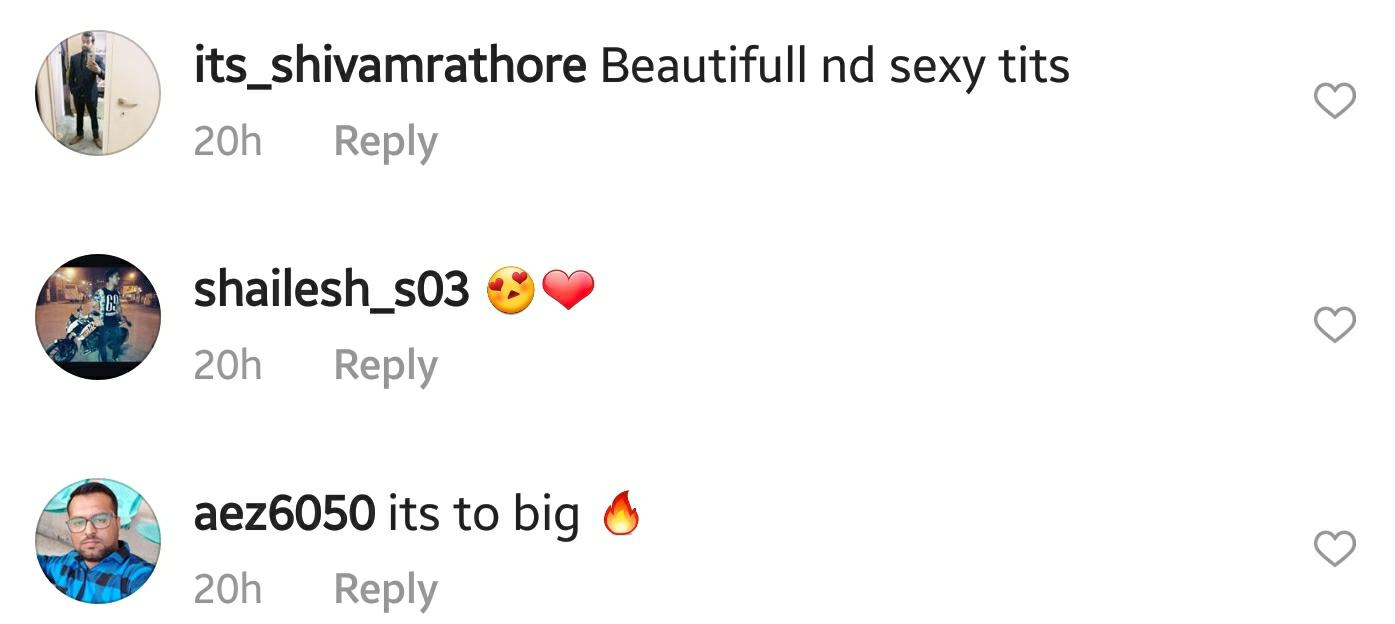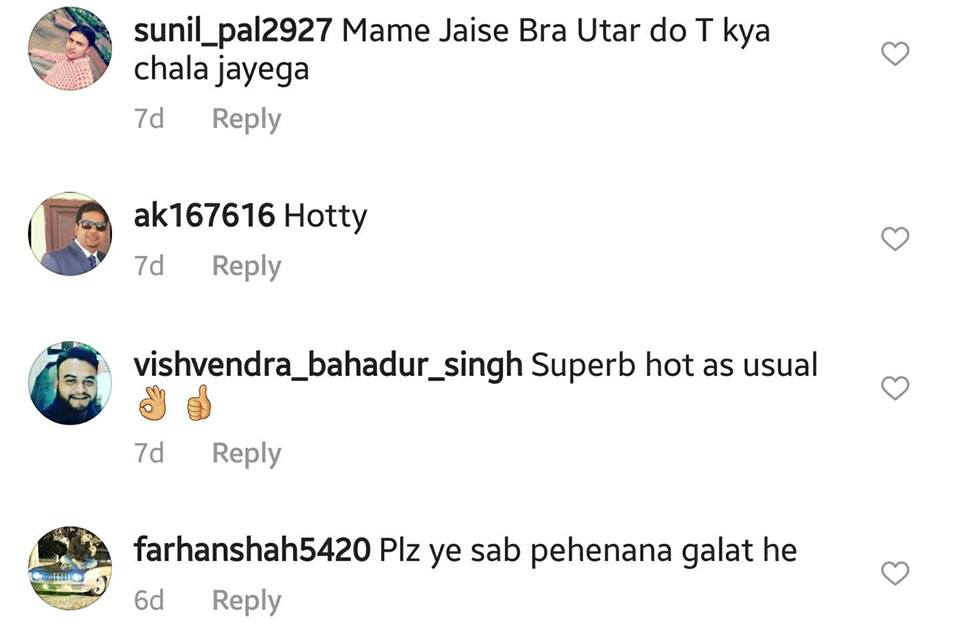 After looking at these stupid and nasty comments, Shama Sikander decided to shut those haters in the best way possible. She shared another post with some hard-liners for the trolls. She shared a bikini picture with caption that reads, "A woman has BOOBS…that's what makes her different than men and I'm grateful that I'm a woman and a blessed one indeed. Yes "I HAVE BOOBS" and nice ones indeed.. they are "juicy" and also are "melons " or whatever else you prefer calling them. I think it's time for all those TROLLS who like to give my body parts names like these to get over it and move on in life. They"re mine and I love them… #BodyShaming #NotTolerated #RespectWomen #LoveForBikini"
https://www.instagram.com/p/BdzC3z9H7PV/?taken-by=shamasikander