News & Gossip
Shakti Kapoor going out with a Plastic Drum over his head to buy liquor!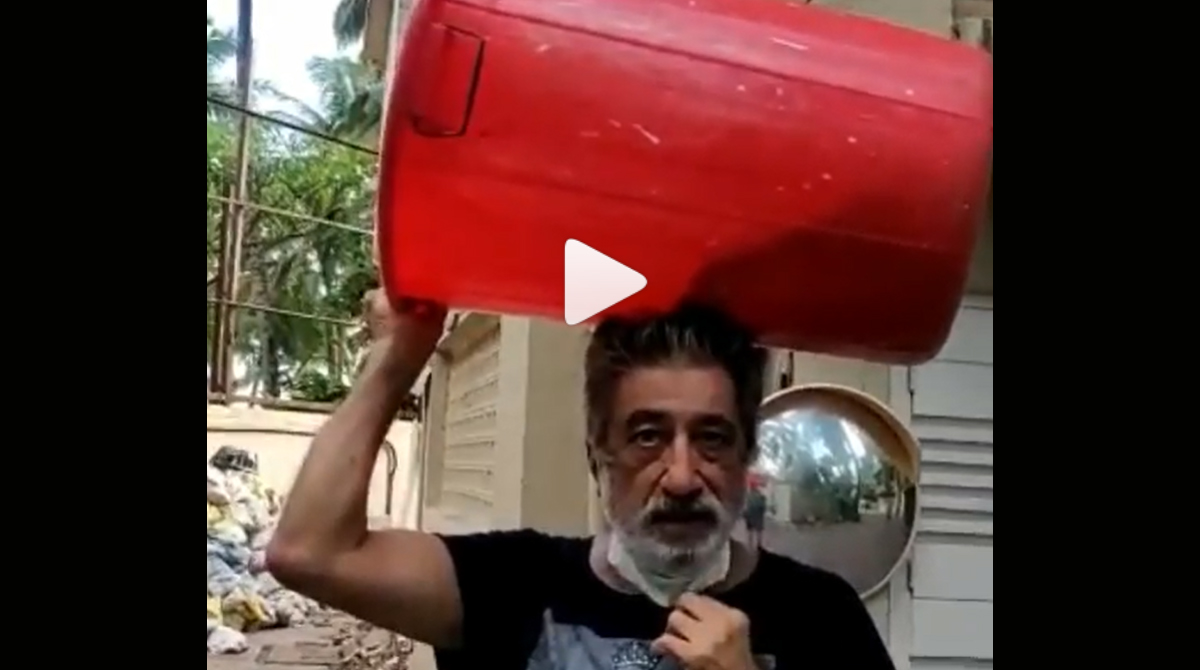 Satire or fun, netizens are going crazy over Shakti Kapoor's recent video where the star was seen walking out in his society with a Plastic Drum over his head to buy liquor.
Going out of their homes, after strictly following the lockdown for two and a half months, many Bollywood celebrities have been posting about their outdoor stories on their social media accounts.
We have seen Kareena Kapoor Khan, Saif Ali Khan and Taimur taking a walk along Marine Drive, Rakul Preet Singh cycling outdoors and now Shakti Kapoor taking a stroll in his society with a drum over his head.
In this hilarious video, the actor could be seen in his black basic t-shirt and shorts, with a huge red-colored plastic drum held over his head. As he keeps walking with the drum, one of the members from his society asks him, "Hello bhai, Kahaa jaa rahe ho? (Where are you going?)." To which Shakti Kapoor pulls down his face mask and replies, "Daru lene ja raha hu! (I am going to get liquor)". The actor says that with a straight face and walks away, after which the man recording the video said, "Pure society ke liye lekar aana (Bring it for the entire society)", and laughs.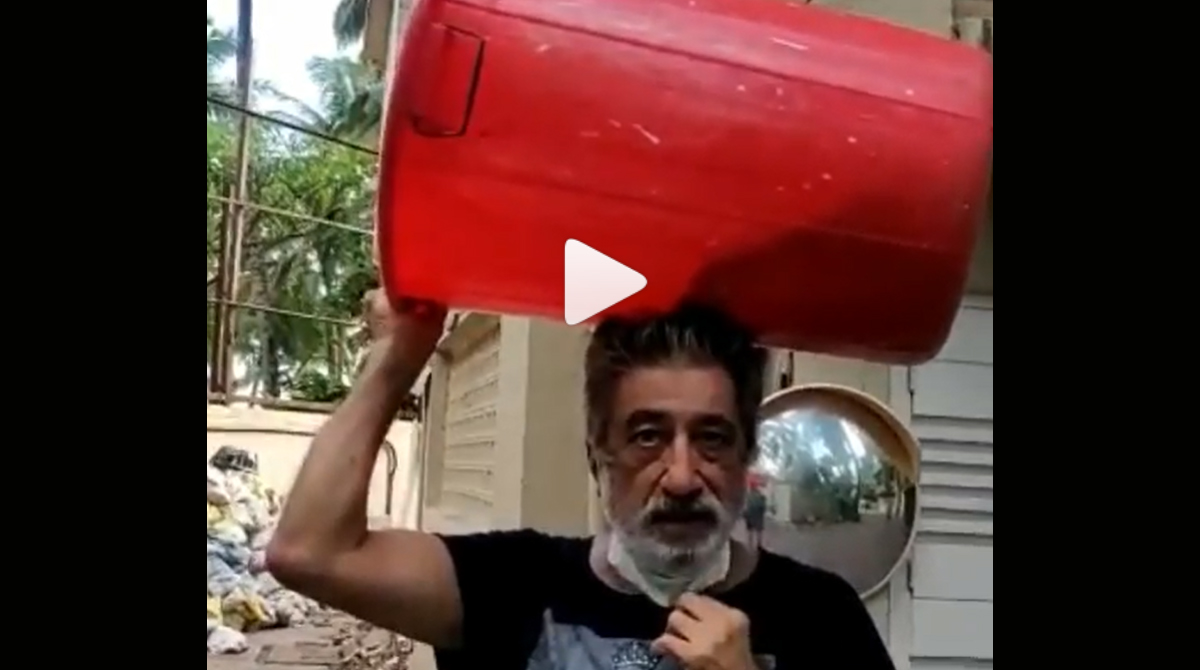 This viral video is making rounds on social media and fans can't stop laughing. The fans also left funny comments like "Mere liye lete aana," another user wrote, "Hahaha. Ye sahi hai."
https://www.instagram.com/p/CBNvL5Hgdlm/
A few days ago, Shakti Kapoor had also shared another video where he was seen singing a self-composed song 'Mujhe Ghar Hai Jaana' dedicated to migrant workers, with a heartfelt caption, "I pray everyone is safe and home."
https://www.instagram.com/p/CAFMnc8A6bo/