Shahrukh Khan is one of those actors who has huge fan followers. The actor has completed his 25 years journey in Bollywood and also he completed 25 years of marriage with Gauri Khan. Completing more than a decade in the film industry and that too with the support of his wife Gauri made him nostalgic.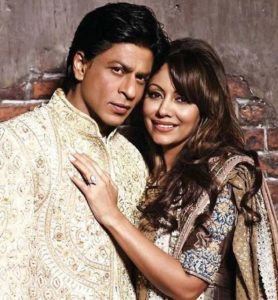 Talking about his married life with Gauri, Shahrukh said, "Gauri has been my pillar through all these years and I can't be more happy about it. We have our wedding night on a film set. Moving to Mumbai was a radical change for us. Not only for her, for me too. Not for any other reason but because we were uprooted from the city we were born and brought up in and suddenly put into a new world – that was so different from anything real. I think Gauri and I, both, dealt with it. There were days where I would be explaining to her things that I didn't understand. There were days when she would stand by me and say, 'Okay this is how it's going to be. Let's make the best out of it.' Realistically speaking, we didn't think I'll become such a big star because we didn't know the magnitude of stardom that can be achieved here."
Shahrukh also spoke about his three children-Aryan, Suhana and AbRam. He said, "Each one has been different, but can be counted as one — the birth of my three children. Each had a different story to it. At different stages of my life. So, those have been really special. Like before Aryan, there were some miscarriages but then when he was born, a couple of days were difficult. Suhana was a girl so that was exciting, as Gauri and I, both of us always wanted a girl first. But it happened second. Gauri was very keen that the kids look like me. First thing she asked me after her delivery was, 'Does she look like you?'. And Suhana had a dimple so yeah, of course, she looked like me. That was interesting. Then much later in life, we started feeling there was a space for a third child so AbRam came. They have been high points of my life for sure."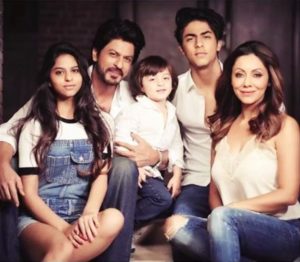 Shahrukh and Gauri are a perfect couple that gives relationship goals to every couple. They both have crossed the phase of struggle together and now leading a flourishing life with their three children.
What do you think about Shahrukh's family? Do comment in the section below.