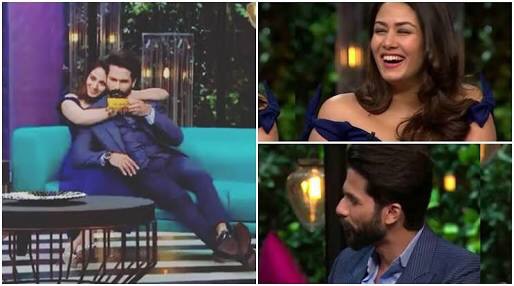 More than a year after their wedding and still they seem like those college goers in love who just can't stop gushing over each other. You know we are talking about the cutest couple of Bollywood, Shahid Kapoor and his noncelebrity wife Mira Rajput. Well, we are not even over with the coffee dose they gave on the ace director Karan Johar's gossip show, Koffee With Karan. The duo was completely head over heels in love, which made Karan feel left alone. In fact, their PDA moments on the show was too cute! While the couple has often been seen on a date, the chat show was their first on-screen appearance together.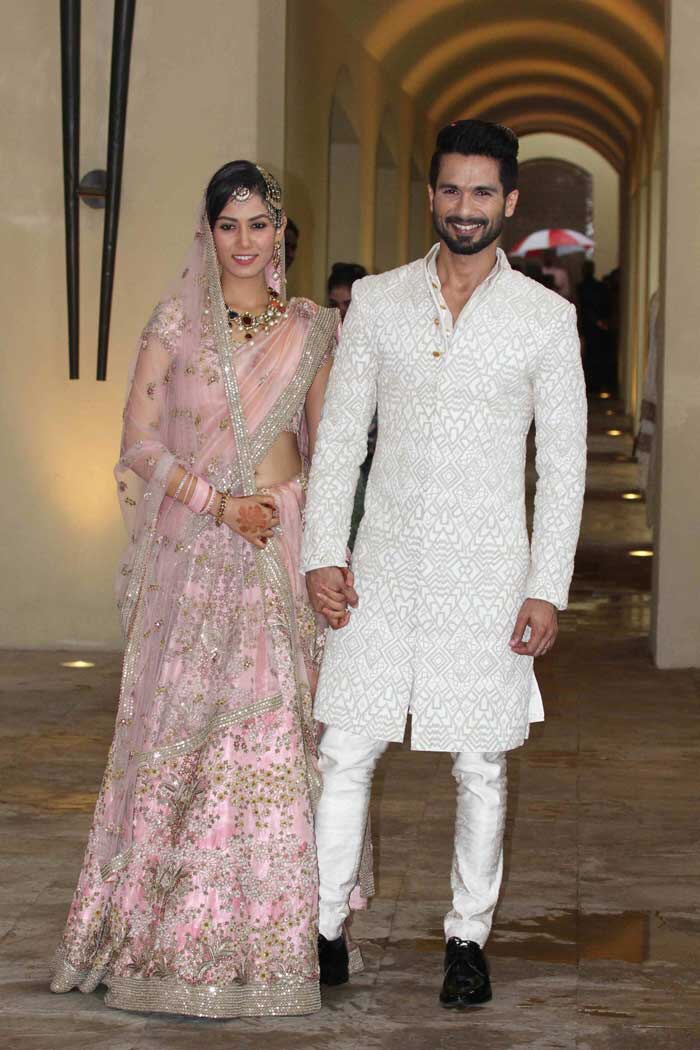 A few weeks ago, Shahid Kapoor featured on 'Koffee With Karan' Season 5 with Mira Rajput post the birth of their baby girl Misha and while Mira was a pleasant revelation on her first official interview, the internet threw some major hate on her for getting married so early and to a man much older than her and having a baby just one year into the marriage. Mira and Shahid revealed that both of them were uncomfortable with the idea of a spouse with a 13 years' age-gap. Shahid and Mira confessed that it was during her pregnancy that the couple got closer. "The process of falling in love happens after marriage," Shahid said. During a discussion about their age, Mira claims Shahid married her just to feel younger! On the show, it turned out that Shahid belongs to old school when it comes to romance. He said, "The process of falling in love happens after marriage." Their marriage was called 'regressive'.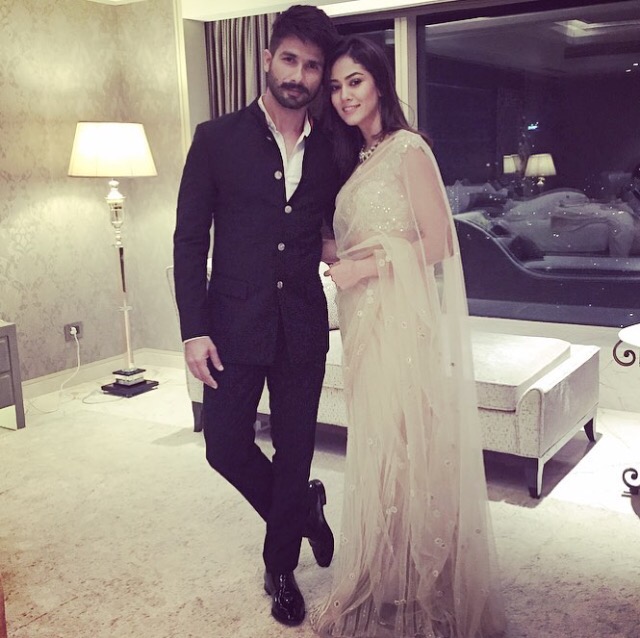 And Shahid has now come to Mira's defense. He said, "I don't give importance to people who try to get importance by criticising those who are important. Just because she [Mira] got married early, doesn't mean she doesn't have an identity. Today, women do what they feel like doing. And, as men, we should respect that. Whether you are a working woman, housewife, young mother or a woman who chooses to have a child at a later stage in life, it's your decision. Mira and I are really happy. I wish people could be happy for those who are."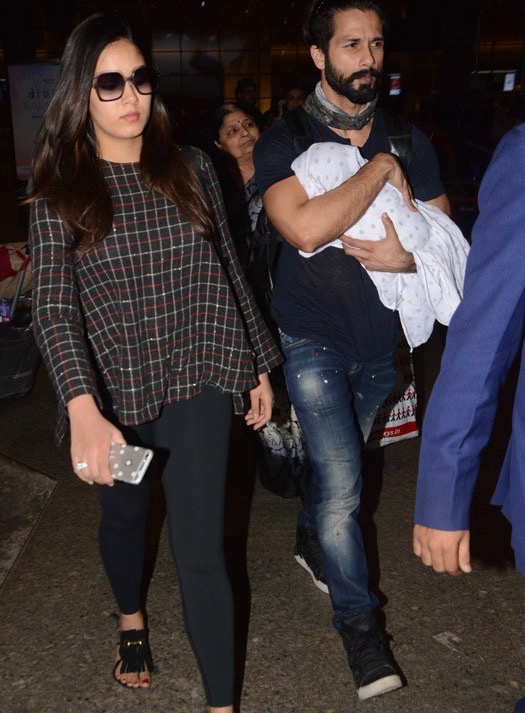 Shahid has often been expressive about how much he adores Mira but we got to know that Mira is besotted too. We totally heart you Shahid Kapoor for being such a perfect dream husband. However, we are jealous of Mira Rajput.
The actor has been very protective of his family. While he has often shared his PDA moments on Instagram, he has kept his daughter Misha, who was born in August last year, away from shutterbugs and social media.