News & Gossip
Shahid Kapoor Looks Spectacular as Maharawal Ratan Singh From Padmavati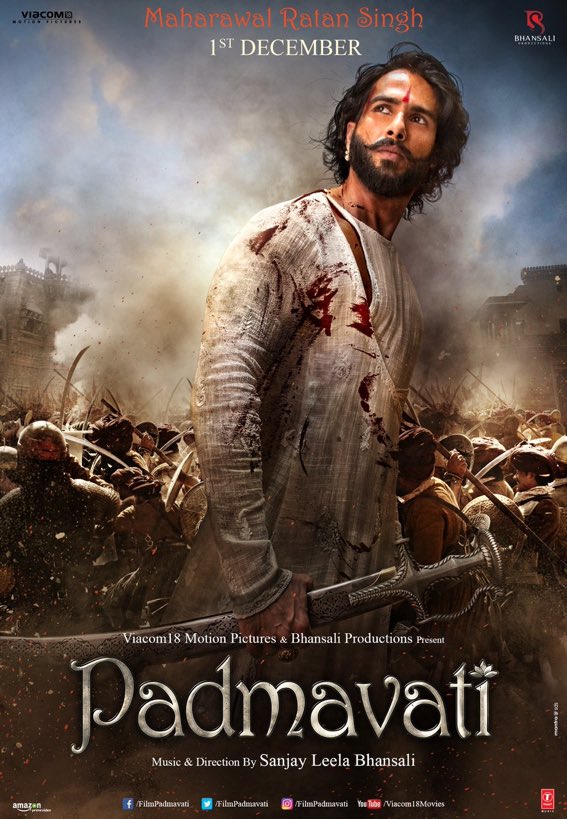 Padmavati is the most anticipated upcoming movie of 2017. Recently, the makers have released the two posters of Deepika Padukone's character. Both the posters of Deepika is the definition of elegance and style. In order to cash in the buzz around the movie, the makers have released the two posters of Shahid Kapoor's character.
Shahid Kapoor is playing the role of Maharawal Ratan Singh, King of Chittor and husband of Rani Padmini. Padmavati is Sanjay Leela Bhansali's dream project, which is finally going to release this year.
The makers of Padmavati have released the poster on Twitter. The official twitter handle of the movie has twitted the picture captioning " महारावल रतन सिंह. साहस, सामर्थ्य और सम्मान का प्रतीक. #Padmavati #MaharawalRatanSingh @shahidkapoor @deepikapadukone @RanveerOfficial."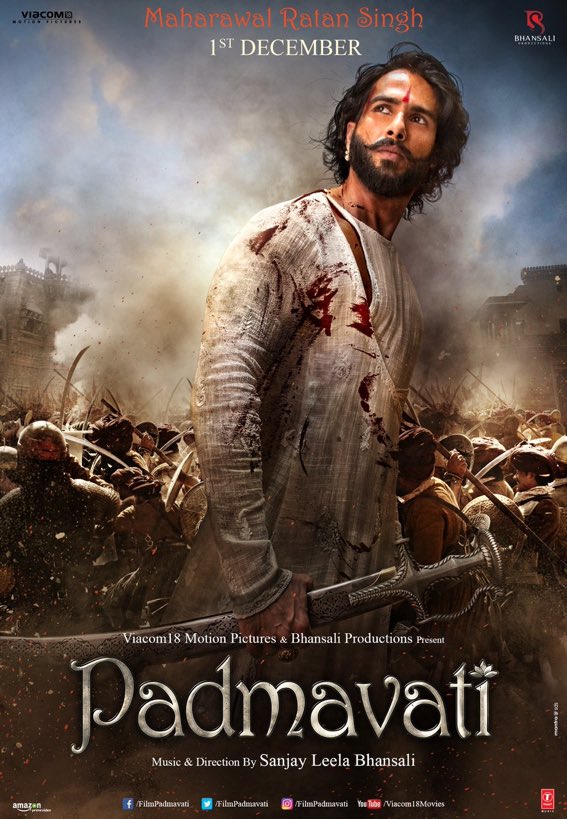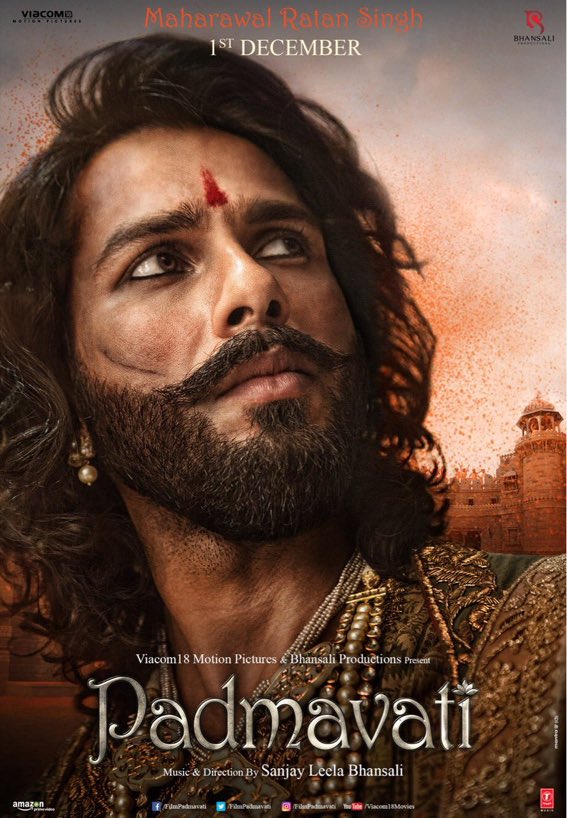 Padamavati has been surrounded by multiple controversies. The shooting of the movie had been disrupted by Shri Rajput Karni Sena, as they believed that the movie was showing a romantic angle between Queen Padmavati and Alauddin Khilji.
Talking about the same, Shahid Kapoor said, " According to me, I have not shot any scene which has been changed. I think there were a lot of presumptions about the film, and people were presuming about the scenes."
The makers have always stated that there is no such kind of scene in the movie.
Padmavati is an upcoming historical drama film directed by ace director Sanjay Leela Bhansali. The movie features Deepika Padukone in the title role of Rani Padmini. Shahid Kapoor plays Maharawal Ratan Singh and Ranveer Singh plays Alauddin Khilji. The movie is slated to release on 1st December 2017.
Tell us how you feel about the first look of Shahid Kapoor from upcoming period drama Padmavati. Keep visiting this space for more viral news.