News & Gossip
Shah Rukh Khan will NOT be a part of Farah Khan's show Farah Ki Daawat?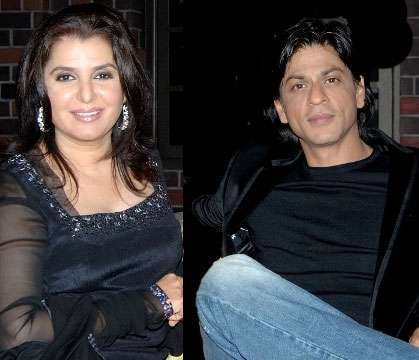 Shah Rukh Khan will NOT be a part of Farah Khan's show Farah Ki Daawat?
Well, that has come as a shocker to us!
Not so long ago Farah Khan  at the press conference for her new show Farah Ki Daawat had confirmed an episode with her best buddy Shah Rukh Khan. However, looks like things are not going as planned. Will SRK not make it to Farah's show then? Read on to find out…
The Happy New Year actor was to shoot for Farah Ki Daawat on February 23. But, the shoot was cancelled. The makers of the show were hoping to have a grand finale with the King Khan. Since, the actor is busy with his film Fan and his own game show on &TV Sabse Shaana Kaun it looks like the star is walking a tight rope as far as dates are concerned. Knowing SRK, he will make time for his friends. But a source suggests that there could be more than just a date problem in this case. The actor is upset with Colors over another issue and that could be a reason for his no show.
Considering that Farah has already announced that Shah Rukh will be cooking up a delicious chicken pasta, we hope that SRK turns out to be her friend in need like always. Watch this space for more Bollywood goss!