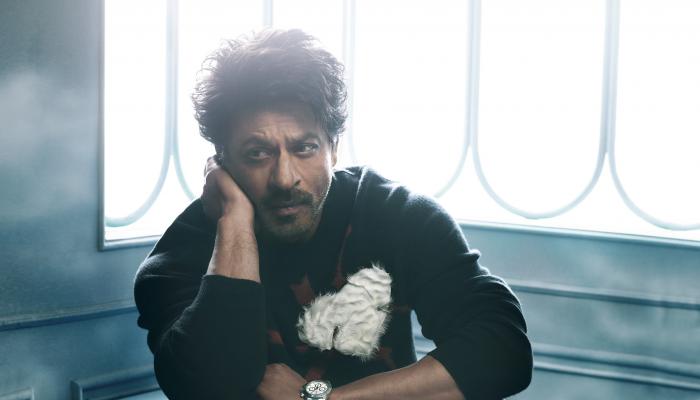 Because Shah Rukh Khan is the most charming actor in Bollywood and there is no denying this fact. Whether as a doting father or as an incredible husband, SRK has always managed to win us over with his humble and kind self. The eternal 'Rahul' that Bollywood gave us, has also struggled a lot in life. Like any self-made man he has seen failures in life and he knows the bitter taste of it! In a recent interview with a leading lifestyle magazine, SRK recounts his bumps with failure.
Shah Rukh's first encounter with failure was when he was a little kid in school (St. Columba's, Delhi). He ran a 100-meter-race with boys little older than him and he came 5th out of 6 or 7 boys. He describes the feeling,
"AS SOON AS THE RACE WAS OVER, THE SCHOOL OFFICIALS RUSHED OVER TO THE WINNERS AND WHISKED THEM OFF TO THE PODIUM. THERE WERE PEOPLE AROUND, BUT NO ONE CAME TO ME. IT WAS THE EMPTIEST FEELING."
In a very practical manner, he spells out the difference between success and failure. He says that success is all "Confetti and streamers" while "failure is that lonely corner you go back to."
"FAILURE IS SOMETHING YOU FACE ALONE. SUCCESS HAS A LOT OF MASTERS, FRIENDS, AND WELL-WISHERS. BUT FAILURE IS LONELY. STILL, IT'S JUST AS TEXTURED AS A SUCCESS."
SRK spoke about failures and his thoughts resonate with every one of us. He said that failure makes us more humble and more focused but these are things that we say to make ourselves feel better about the failure. But the truth is,
"FAILURE FEELS LIKE CRAP. BUT IT'S ALSO INEVITABLE."
King Khan opened up about the loss of his parents. He lost his father as a teen and his mother when he was only 25! He says that losing parents at a young age is traumatic, "you have to grow up too fast." He also said that as a child he couldn't play with toys and that is why,
"I PLAY WITH MY CHILDREN'S TOYS NOW. PEOPLE FIND IT ODD AND THINK PERHAPS I'M JUST A GOOD FATHER, BUT THAT'S NOT TRUE. I'M JUST A FATHER WHO DIDN'T HAVE TOYS."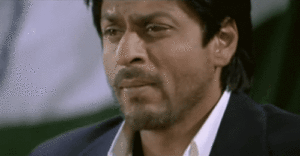 We are often blown away by the good looks and charisma of our favourite stars. We can also learn a lot from their lives and struggle. They put great efforts to get where they are and when they share their life with us, I think we should just take everything positive we can. Remember that failures might feel lonely but they are inevitable, so work hard, learn from your mistakes and make sure that you succeed!