News & Gossip
Shah Rukh Khan gears up to start shooting for Rakesh Sharma biopic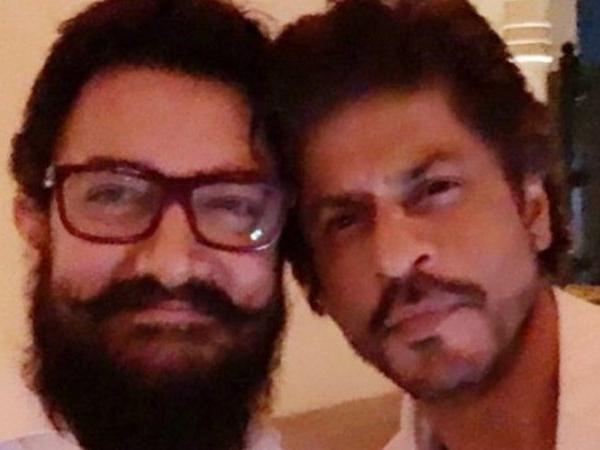 Post Zero, Shah Rukh Khan shall now be seen in Rakesh Sharma biopic and as the actor gears up for his movie, here's what he has to say about the movie and Aamir Khan!
https://www.instagram.com/p/Bpn3IpFAoLh/
The Rakesh Sharma biopic which was initially in talks with Aamir Khan in the lead role now has Shah Rukh Khan playing the titular role, that too thanks to Aamir who recommended SRK for the film! "Shah you should hear the script, it is fantastic. It will be right for you, if you like it", said Aamir to SRK when he decided to leave the film. Feeling grateful to Aamir Khan, Shah Rukh Khan says, "I thank Aamir [Khan] who was to do the film for calling me and telling me about the role as it would suit me.  Whenever I get the time, I will try and spend time with him (Rakesh Sharma)."
https://www.instagram.com/p/Bo85J8ujsaZ/
According to a report given by a leading media house, the film was expected to go on floors  in the second half of this year however the makers decided to prepone it for creative purposes. "The project is expensive. In a bid to ensure that the film doesn't exceed the budget, Siddharth Roy Kapur and Shah Rukh Khan find it imperative to start shooting by February. Doing so will help them wrap up the main schedule before summer. Given that certain crucial scenes must be filmed outdoors, the duo felt shooting in the bulky costumes would be impossible during those months," the source said.
Rakesh Sharma was a pilot in Indian Air Force and the first Indian Man to travel to space! Stay tuned for more updates!