News & Gossip
Shah Rukh Khan Carried Money To An Award Function To Buy Award!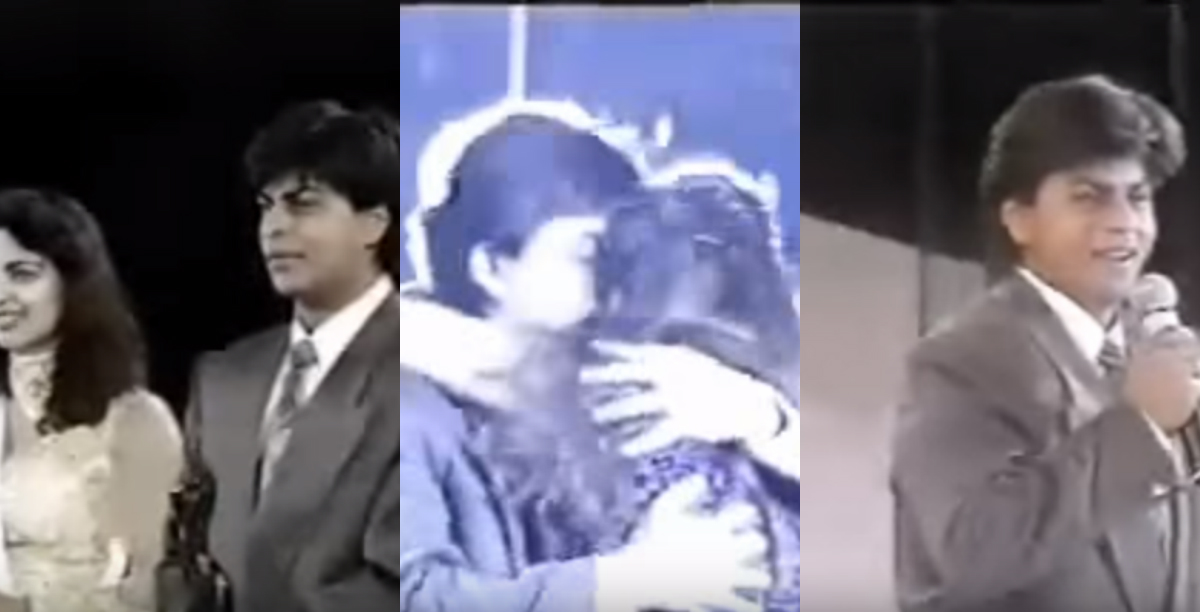 Shah Rukh Khan Fans read before thinking anything else,we bring you a story you many have not known and we bet after reading and seeing this You will Fall in Love with King Khan more!
Shah Rukh Khan the King of romance, the most romantic actor of Bollywood and the Badshah of B-Town whose presence every year makes filmfare awards more worthy and his absence hits like a knife in the heart; one can't deny He means a lot to This Industry, to His Fans, To The World!
SRK has got many awards, for best actor, for negative role and here is a video which describes the story of his first best actor award and he accepts He brought even money to buy a Filmfare award.
SRK won the Best Actor award for his debut film Baazigar and the moment was a shock for him, he described that moment as Happiness. When the Don actor was asked to say few words, he honestly, kindheartedly said few things which will shock you and will even win your heart.
He said "When a person wants something badly, he gets insecure and in this insecurity he commits many mistakes which even he did. He is sorry for how he behaved with Filmfare people and further added I even brought money for it and apologize for my stupidity, I respect you all and sorry for all i did"
He wanted this award badly and no doubt he deserved this one and the desire made him do some not so good things but who have a heart to accept like this!
Even the actor said one more thing which is proving true and we wish it keeps going on like this, He added "I am glad to be here and I will try to be here for many upcoming years, to get this award and one day achieve the Life Time Achievement award too."
We all have seen King Khan ruling the Filmfare since than and will keep ruling for many upcoming years and we need to accept he is the one who loves his work, loves getting appreciated and the Best Actor title adds more joy to his world!
We have only one thing to say King Khan you rule our hearts, we love you ALWAYS!!
Watch out the video Here: