Bollywood
See Pics: Mallika Sherawat Caged In Cannes For A Cause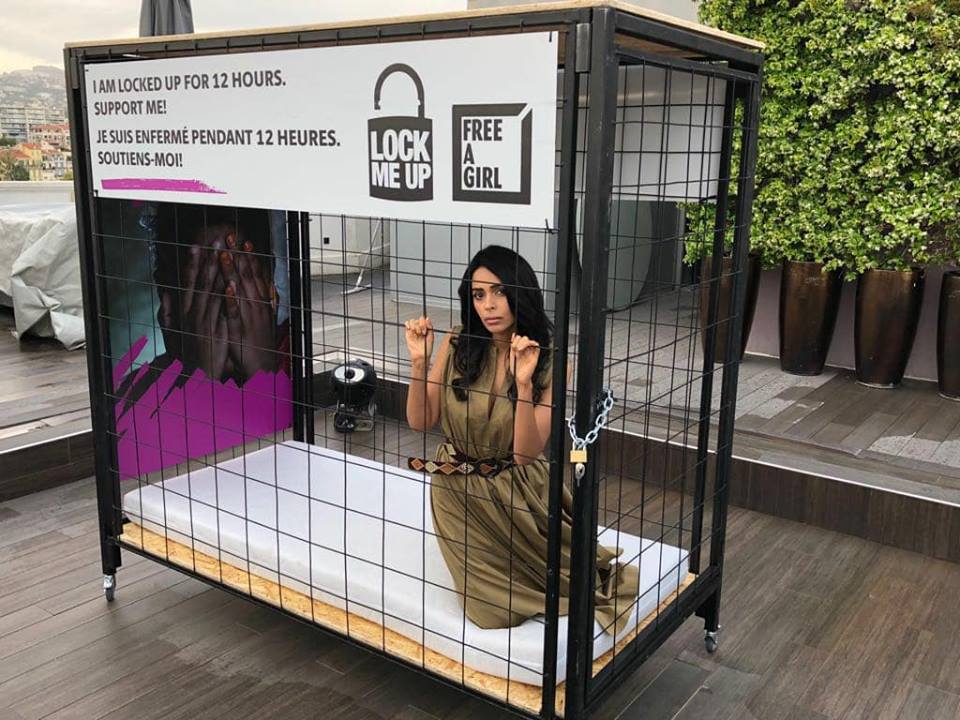 The brand ambassador of an international NGO, Mallika Sherawat decided to spread awareness human trafficking and sexual exploitation of children at prestigious Cannes festival. To grab attention,  Mallika locked herself up in a small cage at Cannes as a part of NGO Free A Girl's Lock-Me-Up campaign.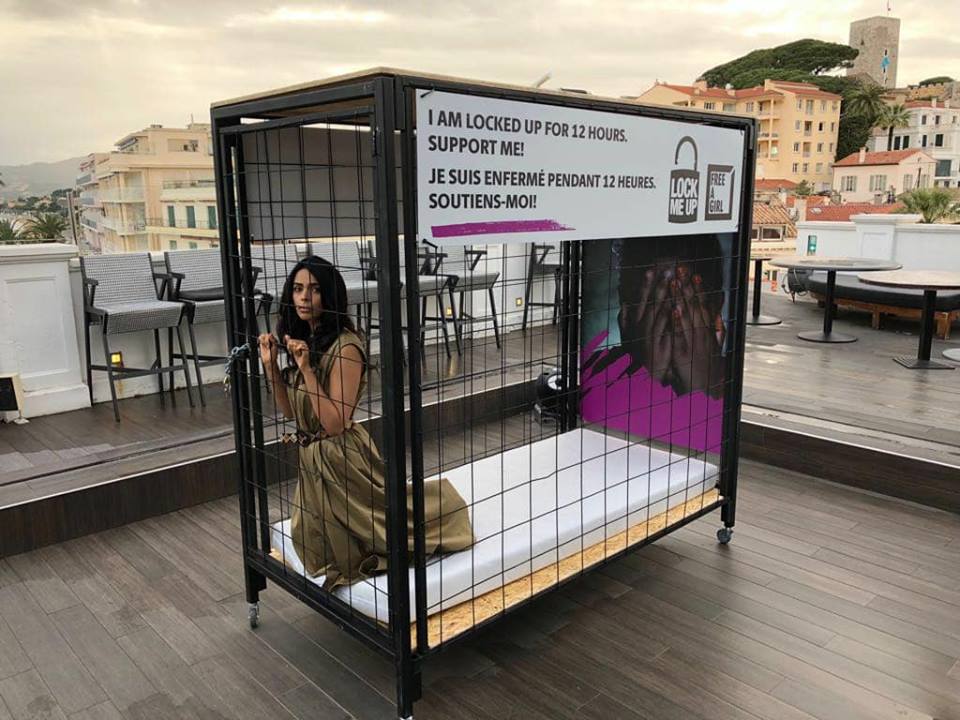 Addressing to media, Mallika Sherawat said that Cannes is big platform where such issues should be taken up. Her statement read as-
"It is my ninth year at Cannes and the festival is one of the most cogent platforms to raise the issue of child prostitution not just in India but across the world. Being locked in a cage, I wanted to drive home the imagery of how young girls who are being trafficked are trapped in a small 12×8 foot room. These innocent victims have to live and survive without any aid. There is a woman suffering abuse every minute with no hope of any change. So I thought of doing my bit and raising awareness about an issue which needs to become extinct at the earliest."
https://www.instagram.com/p/BiyVKe3l8RC/?taken-by=mallikasherawat
Last year too, actress represented  'Free A Girl' NGO at Cannes. Mallika is also associated with women's right association- 'School for Justice'. Back in 2014 at the 65th United Nations DPI/NGO Conference, Mallika shared a firm viewpoint about problems that women faces in India.
Keep it up Mallika! Stay tuned with us for all latest news and Bollywood updates.