News
Section 377: Netizens Start The Memes Fest To Celebrate The Historic Verdict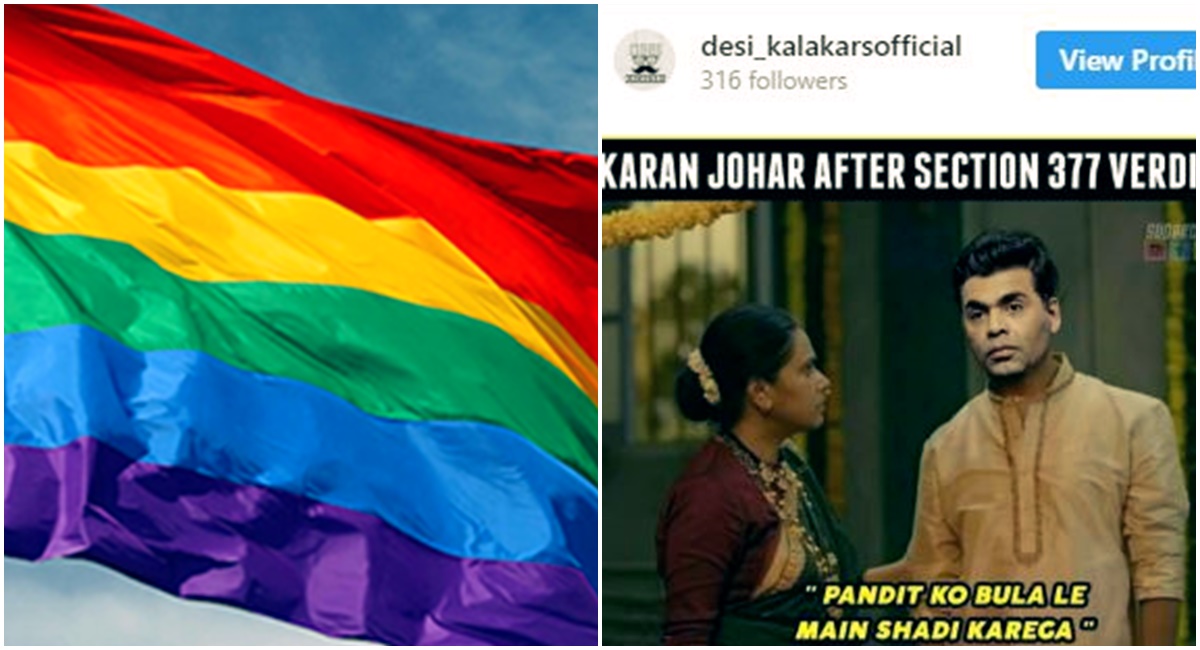 On Thursday (6th September) Supreme Court delivered the final judgment on the most controversial Section 377- a 158-year-old colonial law on consensual gay sex. The judgment was given by a Bench of Chief Justice of India Dipak Misra and Justices Rohinton Nariman, AM Khanwilkar, DY Chandrachud, and Indu Malhotra. Chief Justice Dipak Mishra said, "LGBT Community has same rights as of any ordinary citizen. Respect for each other's rights and others are supreme humanity. Criminalising gay sex is irrational and indefensible."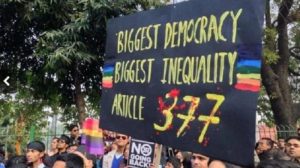 After the historical verdict, it has become the talk of the town. The verdict day was the biggest day for the LGBTQ community. Not only this community, the entire film fraternity rejoiced on the verdict.
Netizens expressed their happiness on social media through their tweets. Check some of the tweets by netizens.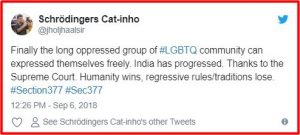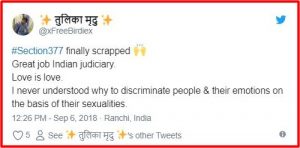 Who can stop the creative meme makers? Social media creatives came up with their best memes, GIFs, and messages on the movie dialogues and scenes. Here are some of the hilarious memes we found on Twitter and Instagram. Have a look at them.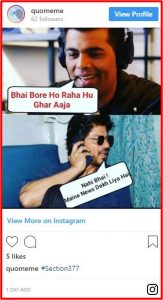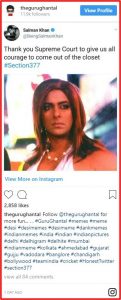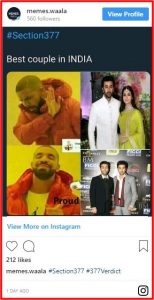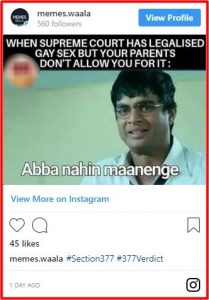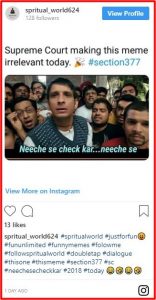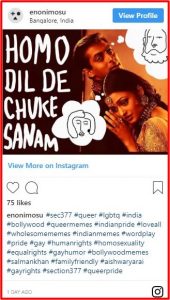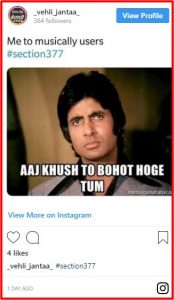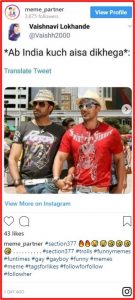 Do you find these memes hilarious? Do let us know in the comments section and for more news keep reading our space.