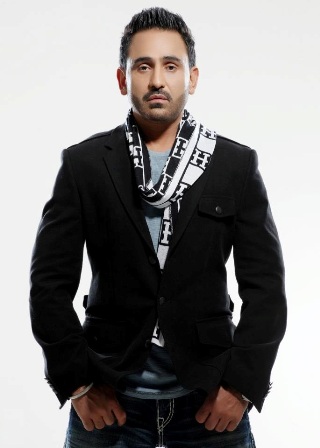 Sarbjit Cheema Bio :
Born: 14 June 1968
Age : 48
Birthplace : Jalandhar
Spouse: Kamaljit
Albums: Rang- Rara Riri Rara, Only Folk, Dilbar, more
Sarbjit Cheema is an accomplished Punjabi singer and rock music composer. He has sung for many Punjabi film music and album songs. He belongs to the new wave singers who mix Punjabi folk music with western tunes and bring up foot tapping music and peppy dance numbers. He is a hot favorite among the young fans of Punjabi music industry. He has worked with the veteran musicians of the industry.
Born on 14 June 1968, Sarabjit Cheema is popularly known as Cheema among his Punjabi fans. He was born in Nurmahal in Punjabi in an affluent family. He was trained in Punjabi folk songs since his childhood. He got a chance to study for his graduation in Canada. There he was very active in sports which led him to become the captain of the hockey team. For his higher studies he came back to Jalandhar. After completion of his studies, he decided to take up music professionally and this led him to his guru Balraj Singh Bassi. His formal training in singing helped him to gain a foot hold in Punjabi music industry. His career is over twenty years long and today he has many hit songs to his credit.
Sarbjit Cheema went on deliver hit songs such as Nacho Nacho, Pavo Bhangra, Dilbar, Bole So Nihal, Duniya, Indian Sardari and many more. Sarabjit has also acted in films besides his singing and lyrics writing. He acted in the film Pind Di Kudi in 2004. He has also worked in Apni Boli Apna Des in 2009. Thanks to his popularity he stills gets good role in films like Punjab Bolda in 2013. He has also worked in Harbhajhan Mann in 2013. Sarbjit continues to work for Punjbai films as a singer and actor. He has won many awards and accolades as a singer, lyricist and actor.