News & Gossip
Sara Ali Khan made Simmba director Rohit Shetty cry because of THIS reason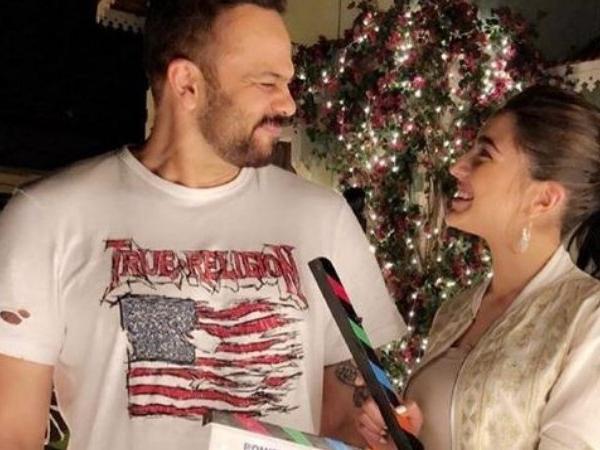 Simmba, a Rohit Shetty movie, produced by Karan Johar, starring Ranveer Singh and Sara Ali Khan is receiving a great response from the crowd and the people are extremely happy with the performances in the movie! Simmba has already entered the 100 crore club and is soon the enter the following clubs as well! While the movie is making such great money and receiving such great appreciation and admiration, we have a lesser known fact for you! The fact is that the actress Sara Ali Khan had made the director Rohit Shetty cry and here's the reason why!
https://www.instagram.com/p/Br-r9yMhAhk/
Within 4 days of its release Simmba has made Rs 96.35 crore at the box-office. On the recently revived Kapil Sharma Show, Ranveer Singh and Rohit Shetty appeared to promote Simmba. The actor-director duo revealed a number of secrets and anecdotes about Sara Ali Khan. During the revelations, Rohit revealed that Sara's father and Bollywood star Saif never asked him to cast her in Simmba, rather it was Sara herself who begged to be part of the film.
https://www.instagram.com/p/Br7_DA-n9nB/?utm_source=ig_embed
"She came and begged me for a role in Simmba. Hearing this, I started crying. Imagine, Saif Ali Khan and Amrita Singh's daughter begging me for a role. Saif never once asked me to take Sara for Simmba," – Rohit Shetty revealed on the show
https://www.instagram.com/p/Br6yhxmhk3D/
On TV show – India's Got Talent (IGT), Rohit, Sara and Ranveer had appeared together to promote their film. In the show, Sara was shown a photo of her half-brother Taimur tying her Rakhi on Rakshabandhan. Karan Johar, went on and on about Taimur's popularity among netizen. During this conversation, Rohit Shetty revealed that he wanted to ask Sara to get Taimur to help out with the promotions of Simmba.
Stay tuned for more updates!