News & Gossip
Sanju: Did you know Sunil Dutt wrote a letter to Paresh Rawal just hours before his death?
Paresh Rawal, who played the role of Sunil Dutt, Sanjay Dutt's father in the movie Sanju, was certainly the right choice for the role since the actor had received what he calls a 'divine intervention' from Dutt Saheb himself! Did you know Sunil Dutt wrote a letter to Paresh Rawal five days before Paresh Rawal's birthday and a few hours before Sunil Dutt passed away!
The letter was a birthday wish to Paresh Rawal and the picture of the letter is here: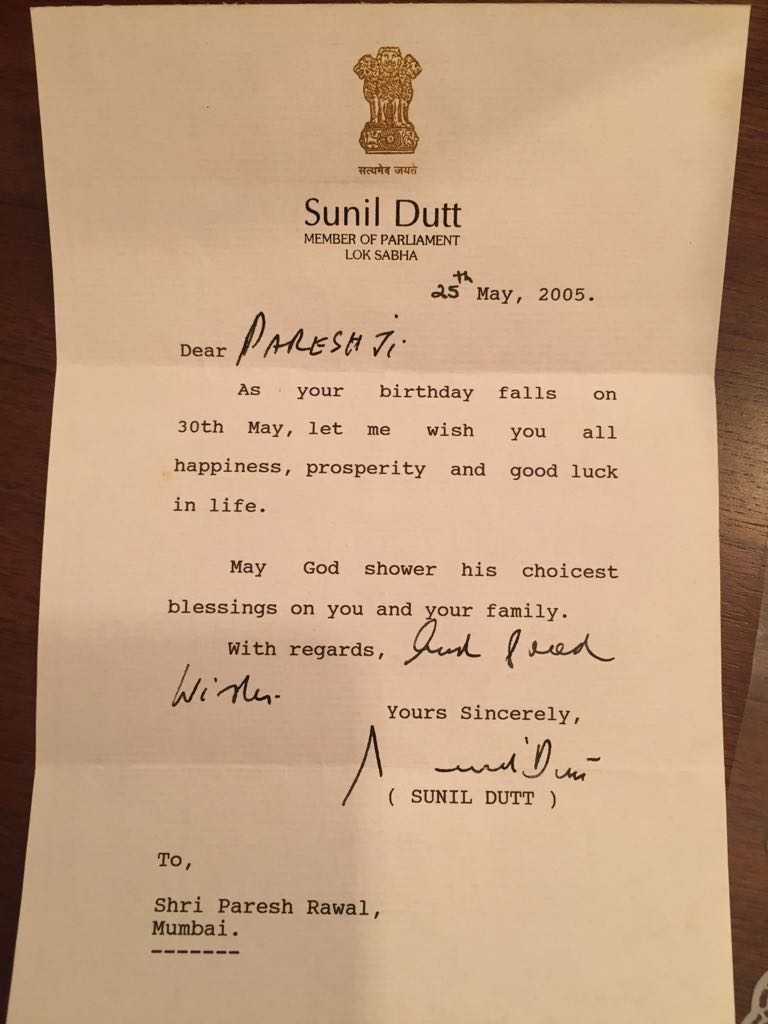 In an interview, Paresh Rawal had said, "On May 25, 2005, I was shooting for a movie and I called up home to say that I will be late today. And during the shooting, we got to know that Dutt Sahab (Sunil Dutt) has passed away, so I called up my wife and said I will come a bit late because Dutt Sahab has passed away and I am going to his house. She then told me that there is a letter for you from him (Sunil Dutt). I asked her what the letter was and she said it is for wishing you a happy birthday. I told her that my birthday is on May 30, which is five days away but she said the letter is for you and she even read it to me. I was so surprised. Why would Dutt Sahab send me a birthday letter five days before my birthday? And we have never exchanged any holiday greetings in the past – be it Diwali or Christmas – so why would he write to me?"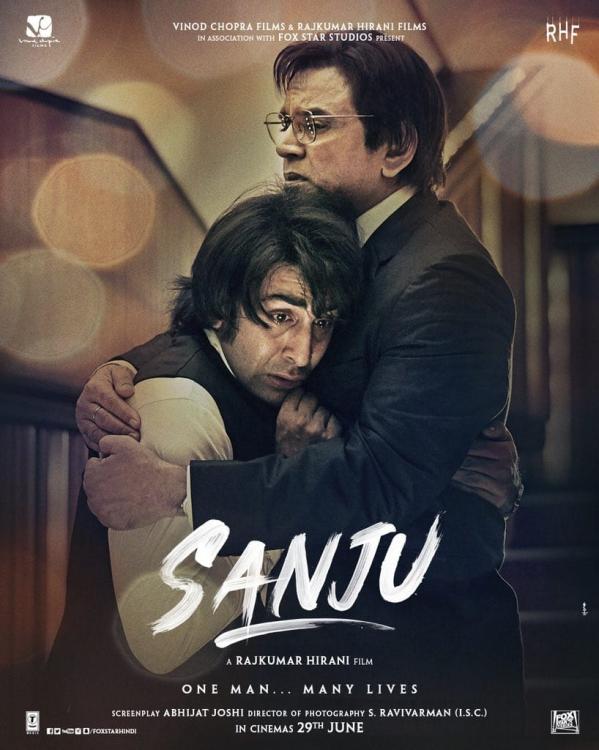 Paresh Rawal had saved the letter but had forgotten about this incident till 3rd January last year, when he was going to meet Rajkumar Hirani and his wife Swaroop Sampat asked to collect some document from the drawer, and what he found in there was this letter given to him by Sunil Dutt!
There truly seems to be a 'divine intervention' in Paresh Rawal playing Sunil Dutt in the movie Sanju! What is your take on this?
Stay tuned for more updates!