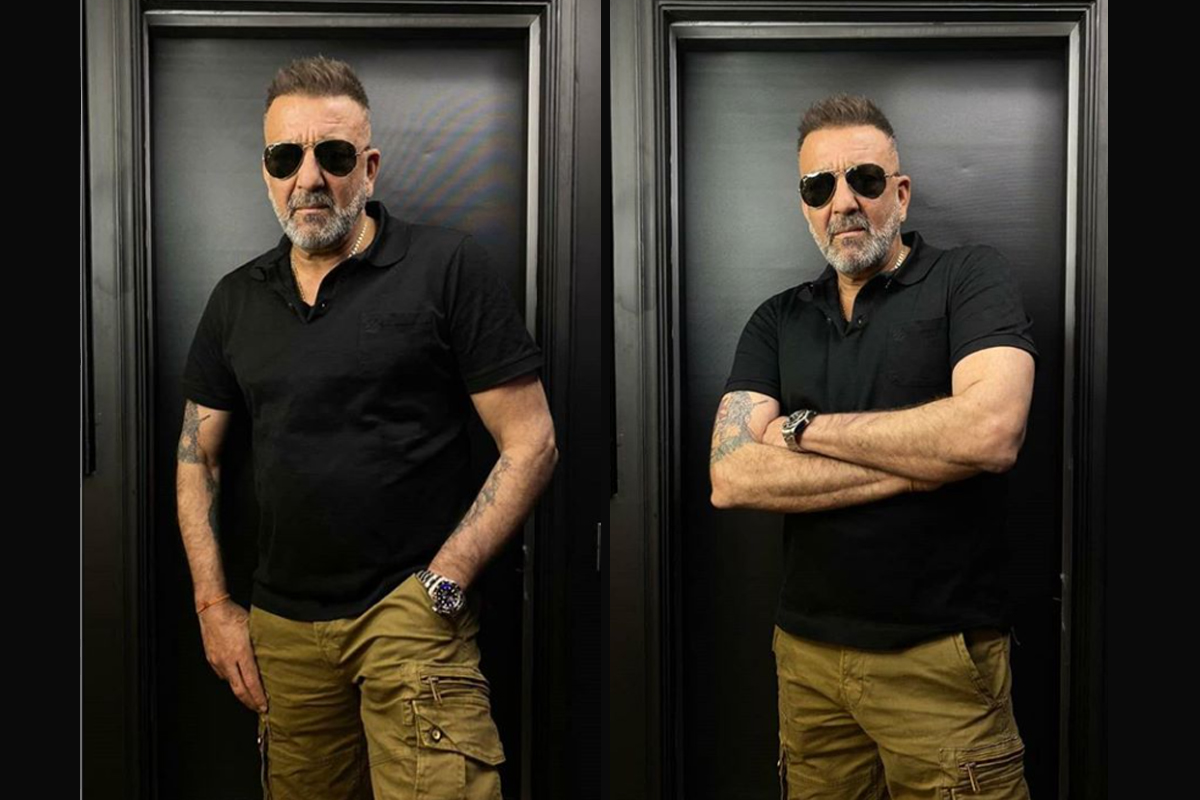 Sanjay Dutt beats CANCER; Says 'happy to come out victorious on my kids' B'day'
Recently, the news of Bollywood star Sanjay Dutt's lung cancer had broke the internet. The whole media, fans and celebrities were shocked to hear this dreadful news but Sanju Baba once again beat all the odds and came out victorious in his fight with the deadly disease. Sharing the wonderful news on his Instagram account the actor expressed gratitude to his family, friends, fans and the staff of Kokilaben Hospital, Mumbai who treated him and remembered him in their prayers. Sanjay Dutt also wrote that his fight against cancer has become more special as it is his kids' birthday and this is the best gift that he can give to his family.
To note, Sanjay's twins Shahraan and Iqra have turned 10 years old, today that is on October 21, and this is the best gift Baba has given to his family as well as fans. His kids are currently in Dubai; Sanjay and wife Maanayata Dutt too had recently left the country to spend some time with their beloved kids. The actor reportedly has returned to Mumbai earlier this month.
In his note Sanjay Dutt wrote, "The last few weeks were very difficult time for my family and me. But like they say, God gives the hardest battles to his strongest soldiers. And today, on the occasion of my kids' birthday, I am happy to come out victorious from this battle and be able to give them the best gift I can-the health and well-being of our family."
"This wouldn't have been possible without the unwavering faith and support from all of you. I am eternally grateful to my family, friends and all the fans who have stood by me and been my source of strength through this trying time. Thank you for the love, kindness and the countless blessings that you have sent my way."
"I am especially grateful to Dr. Sewanti and her team of doctors, nurses and the medical staff at Kokilaben Hospital who have taken such good care of me in the last few weeks. Humbled and grateful."
Sanjay Dutt captioned this Insta post as, "My heart is filled with gratitude as I share this news with all of you today. Thank you."
https://www.instagram.com/p/CGmaqRzHA1j/
Meanwhile, Maanayata also penned a heartfelt note for her kids on their 10th birthday, which read, "Happy birthday my babies… celebrating the first double-digit birthday already….time just flies!!! I wish you courage, strength… health, happiness, patience and peace. And the serenity to make right decisions Seeing you grow into beautiful wise children has made my life easy and blissful…God bless you both!!"
For the unversed, Sanjay Dutt was diagnosed with Stage 4 lung cancer in August this year. The news was shared by his wife, Maanayata through a statement that read, "Sanju will complete his preliminary treatment in Mumbai. We will formulate further plans of travel depending on how and when the Covid situation eases. As of now, Sanju is in the best hands of our esteemed doctors at Kokilaben hospital."