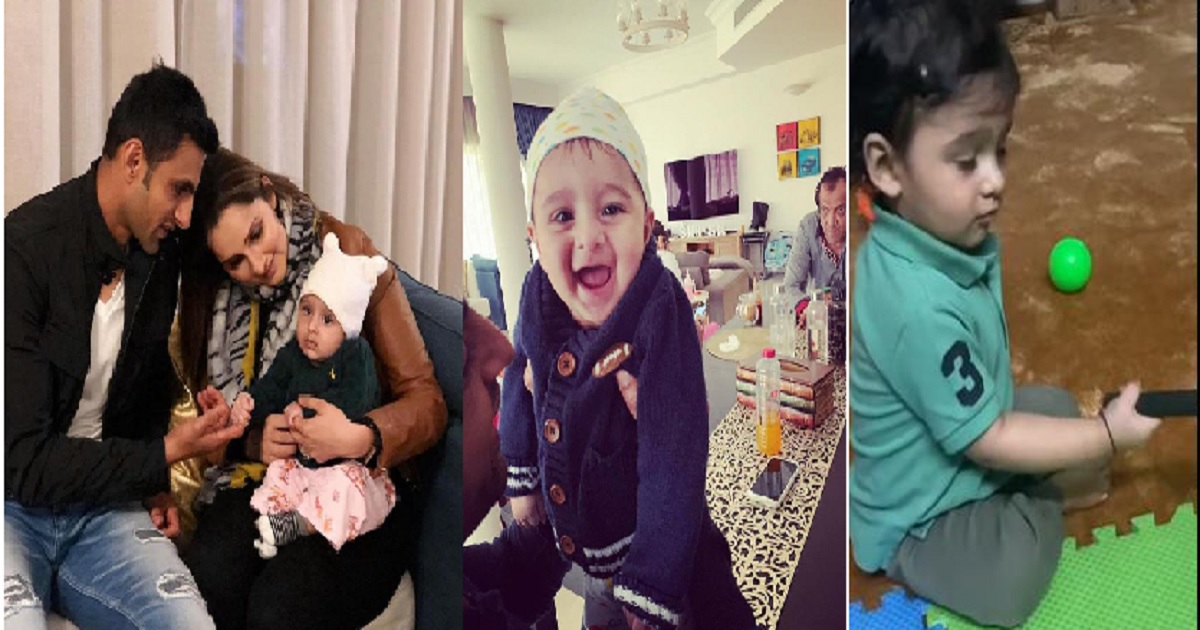 Despite having a busy schedule, Shoaib Malik and Sania Mirza do his parenting very nicely, spends quality time with his son, Izhaan Mirza Malik whenever possible. A few months back, Shoaib had posted a glimpse of his playtime with baby Izhaan and going by the smile and giggle on the little one's face, he captioned it "Miss you my boy."
When Izhaan Mirza Malik was five days old,  Sania Mirza watched the Shoaib Malik cricket match on the television with the son. In the recent video Izhaan, the one-year-old munchkin is all set to follow his father's footsteps as he has already begun practising cricket.
Izhaan is  playing his favorite 'sweep' shot, Sania wrote, "I guess 'sweep' might just be my favorite shot." The video was shared on baby Izhaan's Instagram handle, which is managed by his mommy, Sania.
https://www.instagram.com/p/B7DKUVIBnbA/?utm_source=ig_web_copy_link
In one of the videos, the little munchkin is having a word war with Masi Anam, and it is the cutest thing you will ever see. The caption is cute too, "I make sure I have the last word".
https://www.instagram.com/p/B5CQYfIBdGO/?utm_source=ig_web_copy_link