Indian wrestler Sangram Singh emerged victorious after defeating Canadian wrestler Joe Legend at the Commonwealth Heavyweight Championship which was held at the Nelson Bay Stadium in South Africa on July 18 2015.
Sangram Singh had made a comeback in the sport after a gap of three years and had signed a 'Death Contract' which is first of its kind signed by a wrestler to absolve the event organisers from any fatality which can be caused during or after the match. Sangram is the first wrestler from India to sign this contract.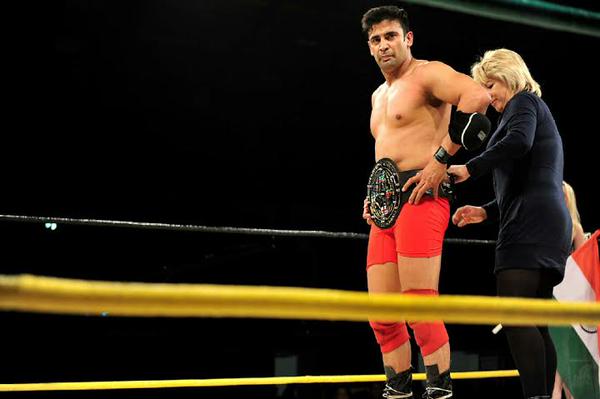 Sangram Singh started his career as a sports person with the Delhi Police in 1999. He started his wrestling career in 2007 and in 2012, he was awarded as the 'World's Best Professional Wrestler' by 'World Wrestling Professionals', South Africa. He is also the brand ambassador of Maneka Gandhi's 'People for Animals' and 'Sanjay Gandhi Animal Care Centre'.
The nation's champion was obviously overwhelmed by this win and uploaded an emotional message on Twitter. Please check Sangram's Tweet given below:


Thanks all my friends for your #Wishes & #Support. Now We r #CommonWealth #HeavyweightChampion . #Godbless all pic.twitter.com/YtXsKmZ9kP

— SANGRAM U SINGH (@Sangram_Sanjeet) July 20, 2015

Also watch Sangram Singh's exclusive interview with FilmyMantra. Find the video below: