News & Gossip
Sandip Ssingh files defamation case against Arnab Goswami; Seeks 200cr as compensation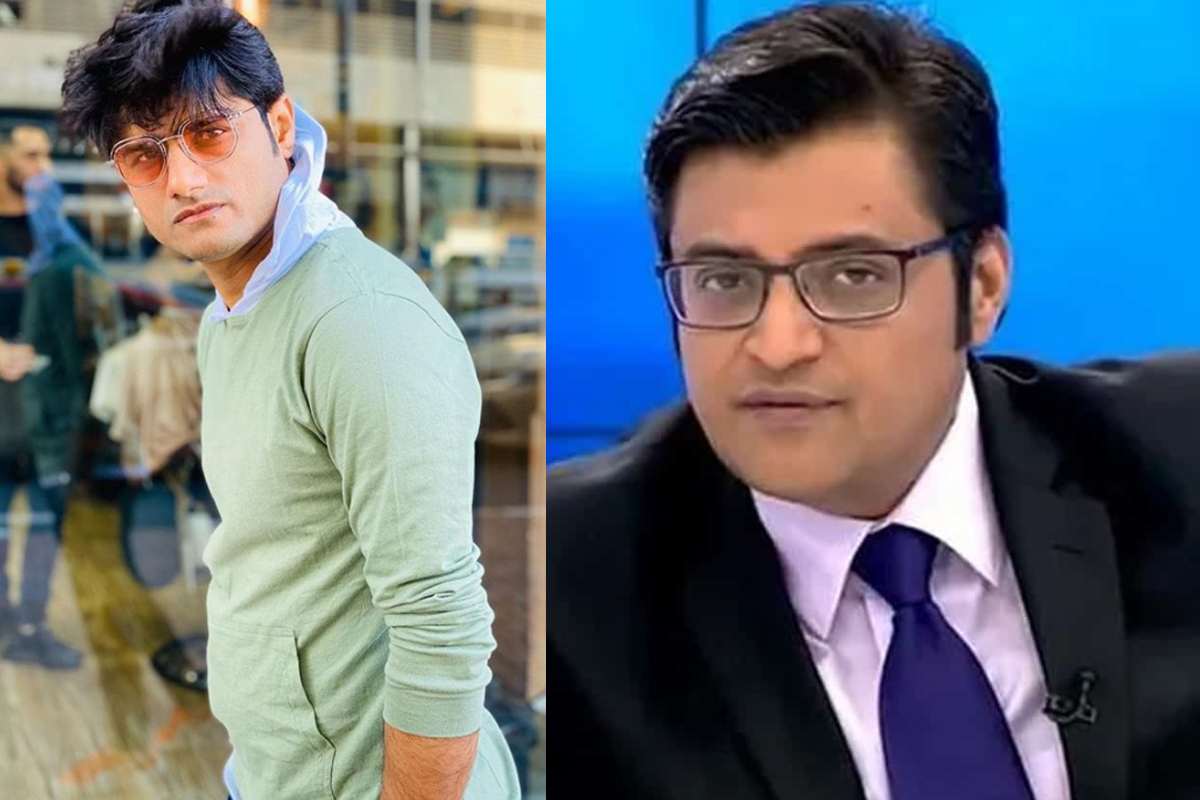 As the whole Bollywood has come together against the defamatory media agenda and the witch-hunting that was done by some media channels in order to cash-in late actor Sushant Singh Rajput death, one more celebrity whose name was allegedly maligned by the TRP thirsty media has sued anchor Arnab Goswami and Republic TV for running defamatory news items against him.
Calling it a payback time, Sushant's friend Sandip Ssingh recently took to his Instagram handle and shared a copy of the legal notice filed against Arnab Goswami and Republic TV, for 'running/airing defamatory news items with criminal intent to extort money' despite knowing the fact that he and Sushant were known to each other from their struggle days.
Sandip not only dragged one of the well-known journalist of the country and his news channel to the court but also demanded 200 crore rupees as compensation. The legal notice shared by him read, "By this legal notice, you noticees hereby called upon to drop delete and remove all the malicious footage and articles telecasting forthwith against my client or any one on your behalf, on any other print/online forum and Tv, whatsoever and tender/release an unconditional apology in writing/video to my client for your vexatious and frivolous allegations you have already made. Further you are required to compensate my client to the tune of Rs 200.0 crores (Two Hundred Crores Only) for maligning his image in public and damages you have made till date."
Sharing the legal notice on his Insta account, Sandip also wrote a caption along side that read, "It's Payback time @republicworld #Defamation #EnoughIsEnough."
https://www.instagram.com/p/CGU2NLhJ7pD/?utm_source=ig_web_copy_link
To note, Sandip Ssingh and Sushant's friendship had come under media scrutiny after the former was refused to be identified as late actor's friend by SSR's family members. Sandip's presence near Rajput's ambulance and some other facts had also put him under suspicion. However, later to proof his friendship and rapport with the late actor, Sandip had to share some screenshots of his texts with Sushant, calling it his last resort to prove his equation with his late friend.
https://www.instagram.com/p/CEzAtnEpChu/?utm_source=ig_web_copy_link
Along with sharing his chats on Insta, Sandip had written, "Sorry bhai, my silence has broken 20 years of my image and family into pieces. I was unaware that friendship requires a certificate in today's time. Today I am making our personal chats public, as this is the last resort which proves our equation.#sushantsinghrajput #sandipssingh."