News & Gossip
Salman Khan ' s sister Arpita clears the air about Nepal quake donation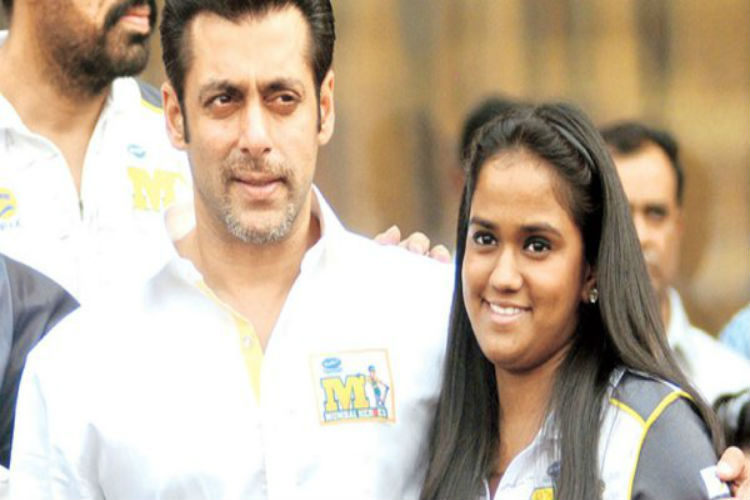 Nepal earthquake which killed more than seven thousand people left the survivors requesting and waiting for help from their government and neighboring countries. Forgetting about the borders and religion, it was the time when people were helping each other out of humanity.
Amidst the disaster, rumour mills were abuzz that Salman Khan's Being Human Foundation will be donating 10 crore to the Nepal victims. Though there was no official announcement made by Mr. Khan or any of his family members, the news spread rapidly on social media.
When there was need for someone to clear the air about the false news; it was our 'Dabangg' Khan who gave the clear message about what his foundation is planning for Nepal quake victims through a social media site.
The 'Ek Tha Tiger' actor's little sister, Arpita Khan Sharma who's very much active on Twitter was not far behind to reveal the truth. Without saying much, she posted a screenshot of Salman's message which helped people to understand how pranksters can spread fake news even at a time when the entire world is mourning loss of lives in Nepal.
We wish Nepal get required help, peace and development soon.
Below is the message by Salman Khan which Arpita tweeted.
@BeingSalmanKhan @aaysharma @atulreellife @arbaazSkhan @ThakkarHiral pic.twitter.com/VApBSHyFKL

— Arpita Khan Sharma (@khanarpita) May 5, 2015