News & Gossip
'Salman Khan's Blood Samples Were Tampered With,' Says Defence in Hit-And-Run Case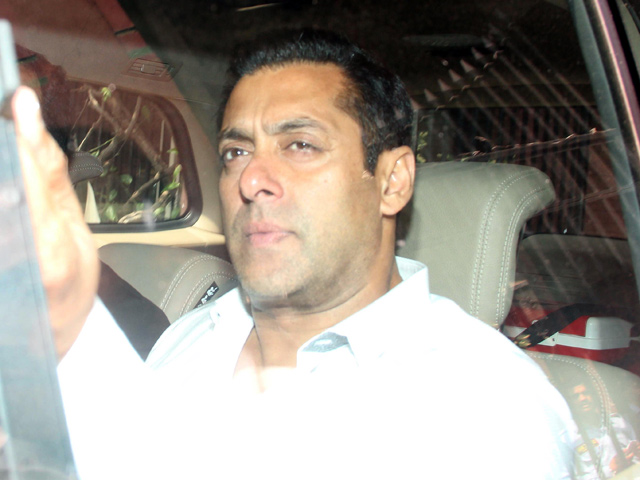 'Salman Khan's Blood Samples Were Tampered With,' Says Defence in Hit-And-Run Case
THE DEFENCE ALSO ARGUED WHY THE BANDRA POLICE DID NOT COLLECT THE BLOOD SAMPLES AT NEARBY BHABHA HOSPITAL, INSTEAD OF TAKING MR KHAN TO THE GOVERNMENT-RUN JJ HOSPITAL IN SOUTH MUMBAI
The defence lawyer in the 2002 hit- and-run case involving actor Salman Khan today alleged that Mumbai police 'tampered with' the Bollywood actor's blood samples to establish he was drunk so as to frame him in a false case.
Mr Khan, accused of ramming his SUV into a bakery in suburban Bandra on September 28, 2002, killing one person and injuring four others, is facing the charge of 'culpable homicide not amounting to murder'.
His lawyer Shrikant Shivade argued that Bombay Prohibition Rules prescribed that a doctor had to decide whether to draw a blood sample from a person, and not the police.
"In this case, Shashikant Pawar of J J hospital has deposed that police asked him to test the sample. This shows an unholy nexus between the doctors and police," said Mr Shivade, while making his final argument before sessions judge D W Deshpande. He also asked why Bandra police did not collect the blood samples at nearby Bhabha Hospital, instead of taking Mr Khan to the government-run JJ Hospital in South Mumbai.
"There is a mention that blood collection facility was not available there. Is this possible? Bhabha Hospital is a reputed hospital. It has an operation theatre and an ICU," Mr Shivade said.
"The doctor who drew the sample was not wearing gloves, and he did not add anti-coagulants, which are used to prevent the collected blood from turning into semi-solid mass. Even the preservatives were not added, and in the absence of preservatives, there was a possibility of fermentation of the blood, he added.