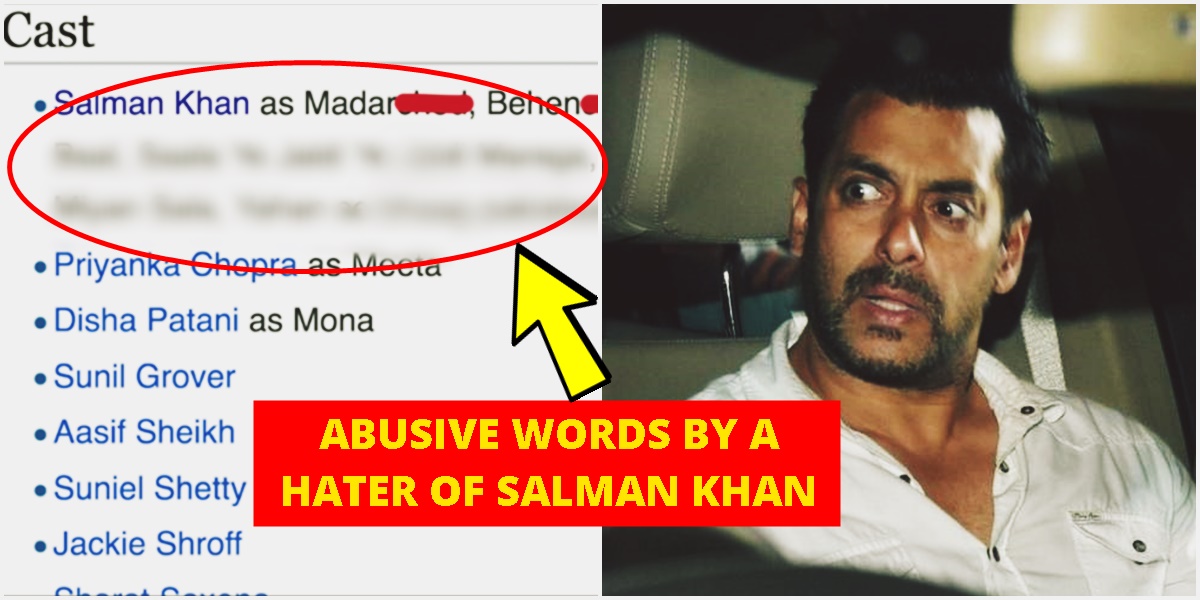 We all know that Salman Khan has a no dearth of fan followers in the country as well as overseas. But there are some who hates bhaijaan and the recent news is the proof that Sallu also has haters. Not necessary that stars have only fans, they also face abuses and hate comments from the public.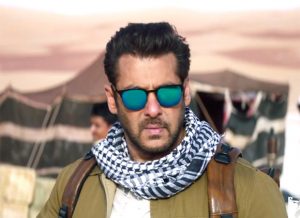 Recently, some individual had edited Bharat's (Salman's film) wiki page and replaced Salman's name with abusive words like "Mad*rch*d" and "Bh*nch*d" Have a look at the page's screenshot.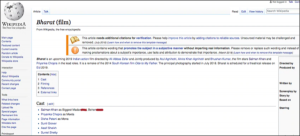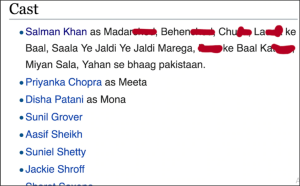 The page is back to normal now but the obscene words were there for around 6 hours i.e. around 11.40 am to 5.20 pm yesterday. The individual seems to be the biggest hater of Salman, but no matter how much you hate or dislike someone this is not the way to act.
Salman was recently seen in 'Race 3' and he will be seen in 'Bharat' that is helmed by Ali Abbas Zafar. The first schedule of the movie has already started and Ali Abbas took to Twitter to share a sneak peek of the film. The movie has Priyanka Chopra and Disha Patani opposite Salman.
Coming back to the edited Wikipedia page, what do you have to say on this? Do let us know in the section below.