Bigg Boss
Bigg Boss 11: Salman Khan Reacts on Police Complaint Against Priyank Sharma, Sapna And Makers of the Show By Arshi Khan!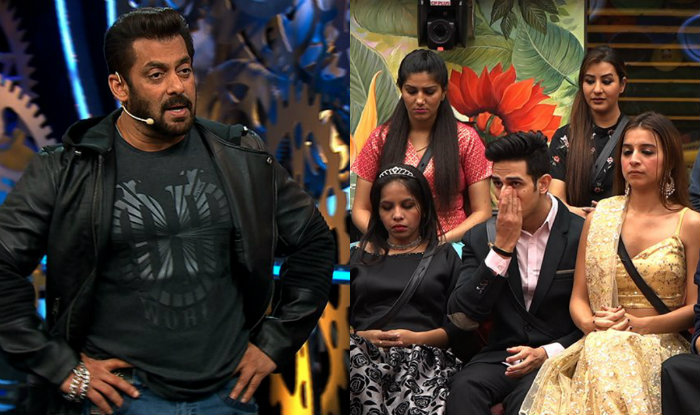 Priyank Sharma has made his comeback in Bigg Boss Season 11 a few days back. He was evicted in the first week after he got physical with fellow contestant Akash Dadlani. His re-entry has already created lots of ruckus inside the house. His re-entry has brought huge trouble for himself as well as the makers of the show. Priyank Sharma has landed himself in trouble inside and outside the house.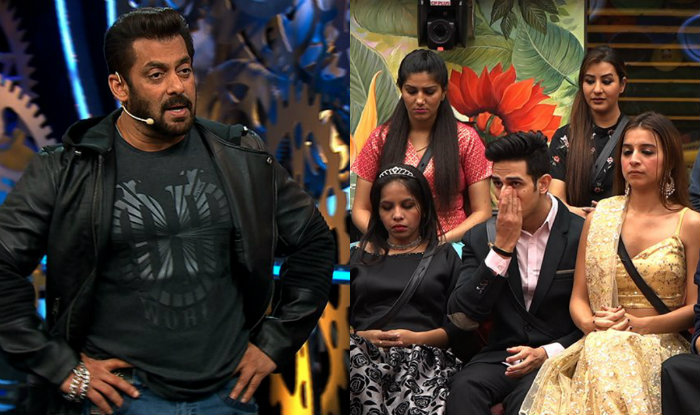 Previously, we have informed you that Priyank suggested Sapna Choudhary utter two words 'Goa and Pune' in order to irk Arshi Khan. Sapna did exactly what Priyank asked, a huge fight erupted between Sapna and Arshi. After the fight, Arshi went to ask Priyank if he has said anything to Sapna, Priyank outright denied.
The incident shocked Arshi Khan and she was seen crying inside the house after hearing about her Pune and Goa scandal. Arshi was seen claiming her parents won't accept her after watching that episode of India's most controversial reality show.
The incident has created huge controversy outside the house as well. Arshi Khan's publicist, Flynn Remedio has filed a police complaint against Priyank Sharma, Sapna and the makers of the Bigg Boss. The makers of the show have landed in trouble due to what Priyank did inside the house. This whole incident has irked superstar host Salman Khan.
On Sunday's Weekend Ka Vaar upside, Salman Khan slammed Priyank Sharma for doing something he was not asked to. He lashes out at him for spreading dirt in the house and reminded Priyank that he had been given second chance to re-enter the house not because he could bring somebody's personal problems to National TV. The actor seemed pretty angry with this situation and warned him with some strong words. Not only that, Salman Khan got pretty rude and even twitter was unhappy with Salman's biased behavior. This leaves Priyank in tears and he promised to never do things like this ever again.
Salman Khan warned all the housemates about spreading dirt in the house. He has some strong words for everyone in the house, he warned them not to make any personal comments on each other. He said if anyone is seen making personal comments on anyone, he/ she will be thrown out of the house. The message from Salman was clear and strong for the housemates. It seems like superstar host is looking to take steps before housemates turn it nastier. On behalf of the makers, Salman warned everyone inside the house with strong words.
If you are unaware of the whole incident, let us remind you that Arshi Khan's publicist has filed an FIR against Priyank Sharma, Sapna Chaudhary, The makers of the show and the Colors TV for telecasting 'Goa and Pune scandal'. The statement read, "Filing FIR/criminal complaint against Bigg Boss 11 contestants, Priyank Sharma, Sapna Choudhary, Colors, Endemol, today under various IPC provisions concerning the dignity of a woman in legally privileged and protected cases. Colors and Endemol are accused/guilty of permitting telecast of legally privileged/protected and subjudice court matters including the right to prevent or avoid self-incrimination by accused or victim woman and using it for TRP and financial gain."
Keep visiting this space for more Bigg Boss 11 news.