Bollywood
Salman Khan Says, That His Marriage Proposal To Juhi Chawla Was Rejected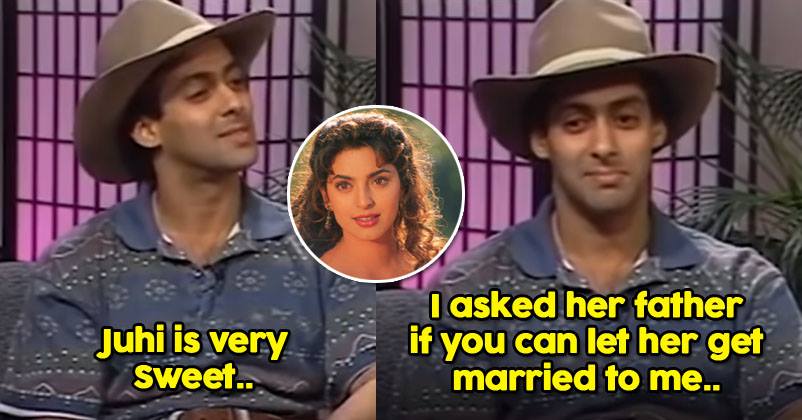 Salman Khan is one of the most eligible bachelors and has the country waiting to see who he will settle down with. It's only question that people have been asking for some years is when will Salman Khan get married. As the nation waits eagerly for this question to be answered soon, an old video on the surfaced of the internet is doing the rounds.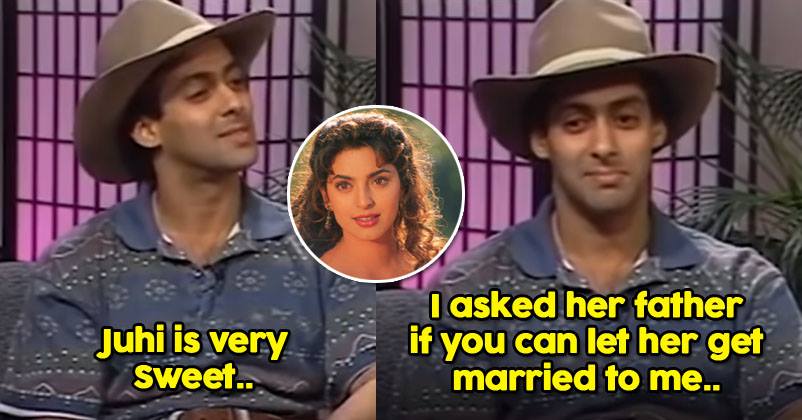 In the video, Salman Khan says that he wanted to marry Juhi Chawla. In a media interaction, The interviewer asks him about Juhi Chawla. He smiles and says,
"Juhi is very sweet, adorable girl. "I asked her father if you will let her get married to me." But her ,father replied in negative and when the interviewer asked the reason behind the rejection, the actor said, "I don't fit the bill".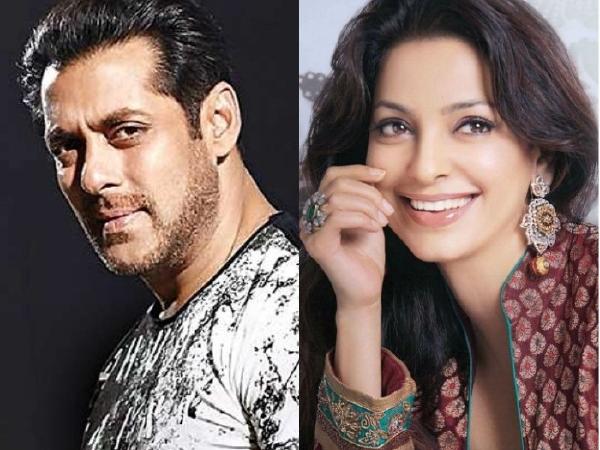 Here is the video:
https://youtu.be/piTWspAlFsg
It is difficult to know whether Salman is really serious or joking but if this is true, Juhi's father could be responsible for Salman Khan still being single.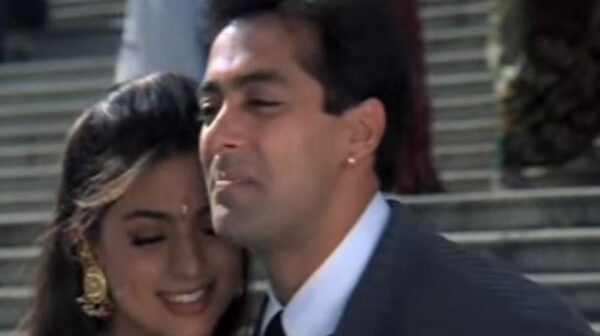 When Salman asked whether he had signed any movie with Juhi, he replied she didn't wanted to work with me.
They both have not worked together in lead roles, Salman did a cameo in "Deewana Mastana" in which he was seen tying the knot with Juhi.