News & Gossip
Salman Khan Hit-and-Run: Evidence of Actor's Dead Bodyguard Can be Used, Says Court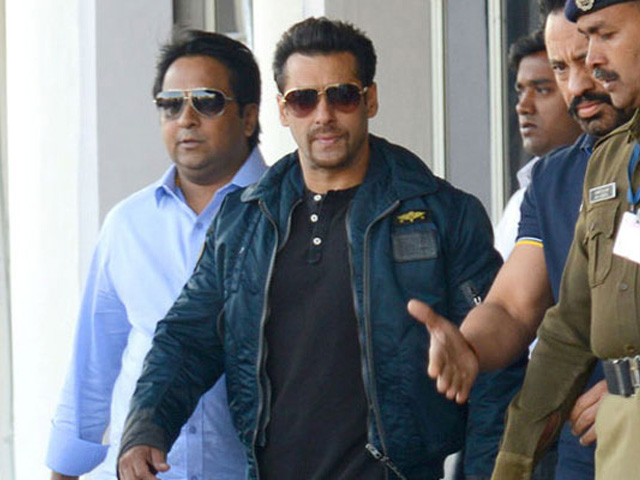 Salman Khan Hit-and-Run: Evidence of Actor's Dead Bodyguard Can be Used, Says Court
RAVINDRA PATIL IN HIS STATEMENT SAID THAT HE WARNED SALMAN KHAN NOT TO DRIVE RASHLY BUT MR KHAN DID NOT HEED THE ADVICE
The sessions court here On March 7 allowed the prosecution in the 2002 hit-and-run case to rely upon the statement of Ravindra Patil, an eye-witness who was actor Salman Khan's bodyguard and who died during the trial.
Mr Patil, a police constable, died on October 3, 2007 in the midst of the earlier trial before the magistrate.
The prosecution had said that his statement, recorded by the magistrate, should be taken on record in this trial which is being conducted afresh after the charge of culpable homicide was pressed against the actor.
Mr Patil had said in his statement that he was sitting beside Mr Khan (when the accident had happened) and had warned him not to drive rashly but Mr Khan did not heed the advice.
Mr Patil, who was the one to lodge the complaint after the mishap, had also said that the actor was under the influence of alcohol then.
On September 28, 2002, Mr Khan's car had rammed into a bakery in suburban Bandra, killing one person and injuring four others who were sleeping on the pavement.
Judge D W Deshpande allowed both the prosecution and the defence to reply on Mr Patil's statement. He said that opportunity would be given to Mr Khan to explain the circumstances in which Mr Patil made the statement.
The accused would also be given the opportunity to cross-examine the investigation officer in the context of evidence given by Mr Patil and to clarify his own stand on it in the concluding defence argument, it said.
The value of Mr Patil's evidence would be decided only later and not at this stage, the court said.