News & Gossip
Salman Khan's Co-star Bhagyashree Undergoing Charges Of A Hit And Run Case!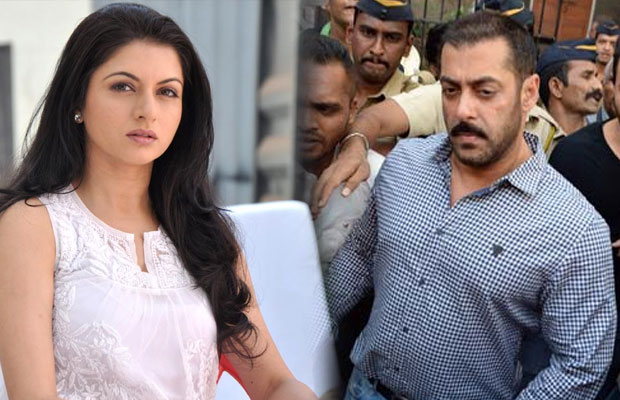 Salman Khan's heroine Bhagyashree Patwardhan of 'Maine Pyar Kiya' fame is booked in a hit and run case, and we can't help but note the eerie similarity between the veteran actress and her co-star Salman's cases! Well, but in this case, the victim is not dead but injured. The complainant has booked Bhagyashree and her husband Himalaya Dasani and has also stated that the Santacruz police have been sitting on this case for over two months now. There is also some discrepancy in the investigation as reported by the complainant as the police have taken a backtrack and now blamed the driver in the FIR filed by them.
According to a leading tabloid, the complaint has been lodged by one Mohammed Nausif Shaikh (30) whose profession is providing medical equipment to hospitals. Shaikh told the tabloid that he was riding from Khar subway to Link Road on his bike on the night of November 2, 2016. While he halted at a signal near SV Road near the Vodafone gallery in Santacruz, he was hit was a speeding white Skoda. His left leg was injured. The car did not stop and he had to manage everything on his own and go to the nearest hospital in an auto. Later, the actress' husband Himalaya Dasani came and met with him along with his associate. The tabloid later reported that an amount of Rs 25,000 was deposited in his account for the treatment but he received no further assistance and therefore had no choice but to lodge a complaint.
The victim has further pressed charges against the police for registering a weak case despite Bhagyashree and Himalaya failing on their commitment and escaping from the scene without helping him. The PSI in charge Shantanu Pawar told the tabloid,
"The actress's husband had gone to the hospital and helped him. We don't know what settlement, if any, took place between them; it doesn't concern our probe. We have kept our options open for invoking additional sections as facts emerge during the course of the investigation."
In addition to this now both Dasani and Bhagyashree have denied that the Maine Pyaar Kiya actress was driving and told the tabloid,
"The driver was driving. The complainant is trying to blackmail us. We have a letter from him stating that he took help from us. We have enough evidence, including call recordings, to prove that he's trying to extort money from us. We had paid him in the hospital. Media should not encourage such kind of people. We are going to file a case of blackmailing and extortion against him soon."
So far, no witnesses have been found and no CCTV footage has been captured.