News & Gossip
Sakshi Dhoni Shuts Down Trolls With An Epic REPLY And It's Impossible For You To Miss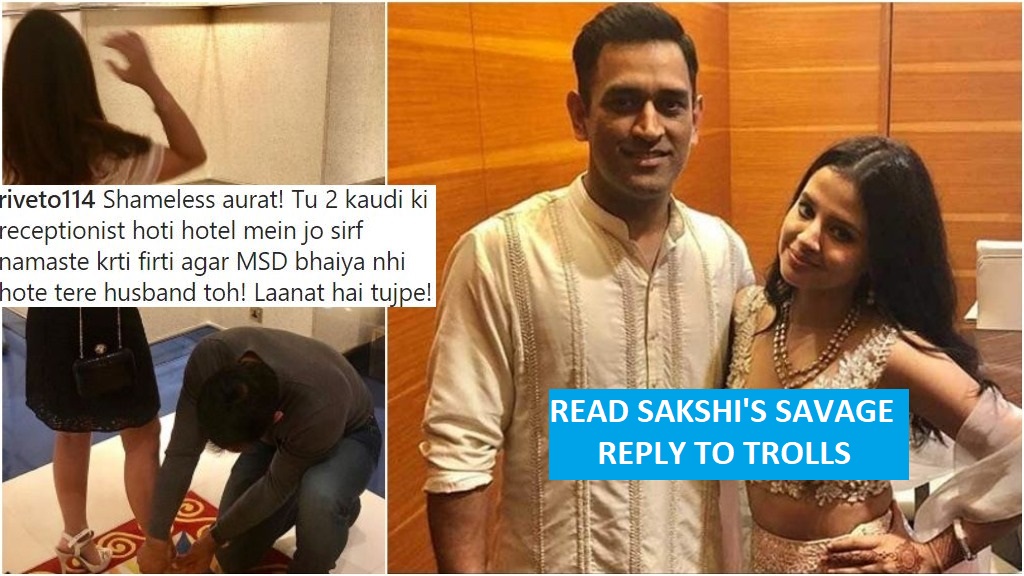 Just recently, Sakshi Dhoni took to Instagram to share a few pictures, which shows her husband Mahendra Singh Dhoni tying her shoes. It was a beautiful moment between husband and wife. However, not everyone took it in the same way.
Sharing the pictures, Sakshi wrote, "You paid for the shoes so you tie them tooo 🤗😘 !!!"  You can check out the pictures down below.
https://www.instagram.com/p/BrasZHVFmZy/
It was a very sweet post from Sakshi but not everyone agreed with us. This post went viral attracting many reactions on Instagram. Some fans started putting hate comment accusing Sakshi of disrespecting former Indian captain.
We strongly disagree with those trolls, as it was a very sweet gesture from MSD and it should have been taken in that context only. It was the fans, who blew it out of proportion making the situation worse for them and the star couple.
After receiving so much hate messages, Sakshi Dhoni has finally decided to give a reply to the haters and we are happy that she did. She shuts down all the haters in style. She once again took to Instagram and shared another picture that shows Dhoni tying a band on her wrist. This time, she captioned,
"You paid for the band so you screw it too 🤗😘 #Round2 Photo credits @k.a.b.b.s"
https://www.instagram.com/p/BrdKRX-lwRv/
This is one hell of a reply to the trolls. If the comments have anything to go by, it worked perfectly. The comment section is filled with positive comments for Sakshi. Look at some of the comments down below.
1

2
3

4
5

6

What do you think? Tell us your thoughts in the comment section down below.