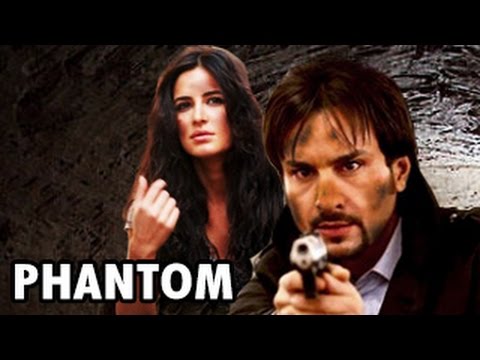 What's in a name, one may ask? Well, a lot, when it comes to deciding the title of a film.
In that perspective, Phantom has got it right. Especially so, when everyone associated with the film has scored well when it comes to an unusual title for their last.
Picture this. Saif Ali Khan's biggest solo success stays on to be Cocktail. A title, which was not just unheard of but not even experimented with. However, it was picked up by one and all, and how, hence resulting in an entertaining affair that went on to be a huge musical success.
Katrina Kaif was last seen in Bang Bang. This was the first time ever that this title was used in an Indian film (though some variations of these had been heard before in the West). The film may not have turned into a Blockbuster but still went on to earn huge moolah.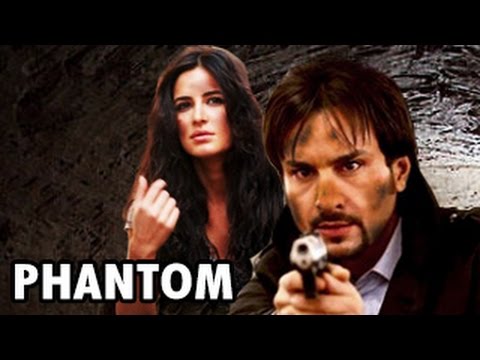 Kabir Khan has time and again experimented with never heard before titles. Kabul Express and New York were followed by Ek Tha Tiger and Bajrangi Bhaijaan. All of them being as different from each other, as they get. Each of the films too turning out to be bigger than the last.
Sajid Nadiadwala may have opted for the same title as the original when remaking Kick. However, whether it is critically acclaimed Highway or commercial successes like Heropanti or 2 States, each of his last year's releases has not just been totally different from each other, it has also boasted of a new title for a Hindi film.
Now Phantom, the film which brings them all together, is a rare instance when an Indian flick has boasted of such a title. Though Hollywood has boasted of its own versions, namely The Phantom of the Opera and Star Wars: Episode I – The Phantom Menace as the most notable affairs, in Hindi there has been only one such experiment – Phantom of the Hills. However, this too was almost a century ago, what with the 1934 release featuring actors like Jal Merchant, Panna Rani and Lala Yaqoob.
As for the modern times, Phantom comes oven fresh and one waits to see how the team delivers when the film releases all over on 28th August.