News & Gossip
Saif Ali Khan Reveals Who Taimur Ali Khan Pataudi RESEMBLES!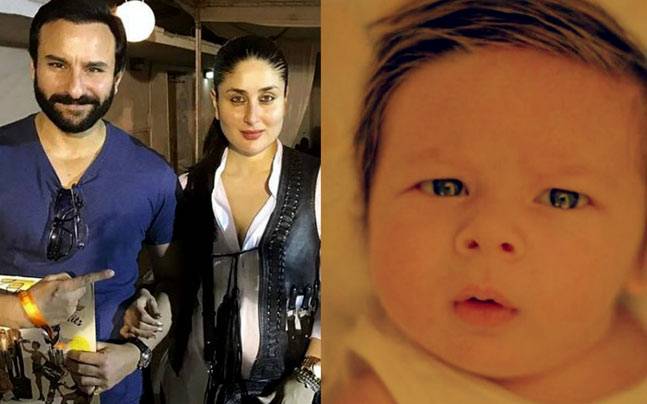 Taimur Ali Khan is Bollywood's royal prince. Ever since this little munchkin was born, he went viral on social media. Be it for his name or his adorable picture, this Pataudi prince of Kareena Kapoor Khan and Saif Ali Khan has garnered enough limelight and we wouldn't be shocked if he continues to do so. We told you earlier that daddy Saif was so much in love with his little bundle of joy that he had kept his display picture on a texting app post which the picture went viral. See here. Now when daddy Saif was asked who does Taimur look like here is what the actor said.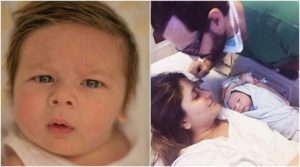 Saif's next release at the box office is 'Rangoon' opposite Kangana Ranaut and Shahid Kapoor. The actor has been doing a series of interviews and in one such interview, the actor was asked who does baby Taimur look like to which Saif said that his mother Sharmila (Tagore) thinks that Taimur looks like his maternal grandfather Randhir Kapoor. Well now that we look at Baby Taimur and grandpa Randhir's picture we notice that there is a close enough resemble.
Speaking about it, Saif was quoted saying,
"My mother (Sharmila Tagore) feels that Taimur looks like Dabooji (as Randhir is fondly called)."
Saif Ali Khan further added,
"No. We all feel that he looks like a Kapoor. But yeah, I think he has my eyes."
Kareena Kapoor gave birth to the couple's first child together on the morning of 20th December 2016. Both the Khan and Kapoor family members were present at the Breach Candy Hospital when Kareena was wheeled in for the delivery. Taimur Ali Khan Pataudi, the Price was already trending all over internet even before he opened his eyes properly! The whole of B-Towns took to various social media platforms to congratulate the couple and to bless the adorable little prince. Earlier this month, Taimur again made it to the trending charts when his first clear picture broke the internet!
Have a look at his pictures ONE MORE TIME:
Seems like the Kapoor genes have totally worked their magic over Taimur!