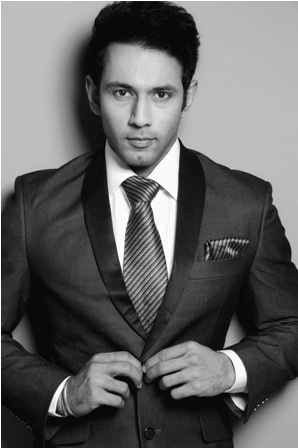 Sahil Anand Bio :
Born: January 1, 1987
Age : 29
Birthplace : Chandigarh, India
Height: 5′ 9″
Parents: Anju Anand, Ashok Anand
We remember Sahil Anand for his funny yet adorable character as the friend of Varun Dhawan in the Karan Johar movie, Student of the year. Apart from that we have seen him in multiple ad films including Fogg. The actor having a cute smile and fit body was also a contestant on the reality show Roadies on MTV.
Born on 1 January 1987, Sahil is a model and actor hailing from Mumbai. He is presently a contestant in the reality show Bigg Boss. He is competing against his Roadies co star, Bani who is also a contestant in the show.
Having a great physique, Sahil opted for modeling and then entered the show Roadies on MTV. This paved the way for his acting career. He did a few small roles and low budget films before he got a significant role in the film Student of the year playing Jeet Khurana. His work in the film was praised by critics as he portrayed the sycophant friend who wags his tail behind the rich Varun Dhawan's character.
Besides Sahil Anand has also worked in the movie Babloo Happy Hain which was campus film. He played one of the leads. His funny nature and cool attitude comes through in his acting. He also appeared in the recent movie Love Day. He has also worked for the TV show Roshni which was a family comedy.
On the Bigg Boss show, Sahil is carrying a friendly demeanor with his friends Priyanka whom he seemed to know previously. He also knew Bani but he is not too friendly with her. Till now he has stayed away from controversies and seems to be getting along on the show quite well.
Sahil will definitely get much publicity among the household audience through Bigg Boss. It remains to be seen whether this will give a push to his acting career.