Trending
Sadak 2 trailer becomes world's Third Most-Disliked trailer ' with 1.8M down votes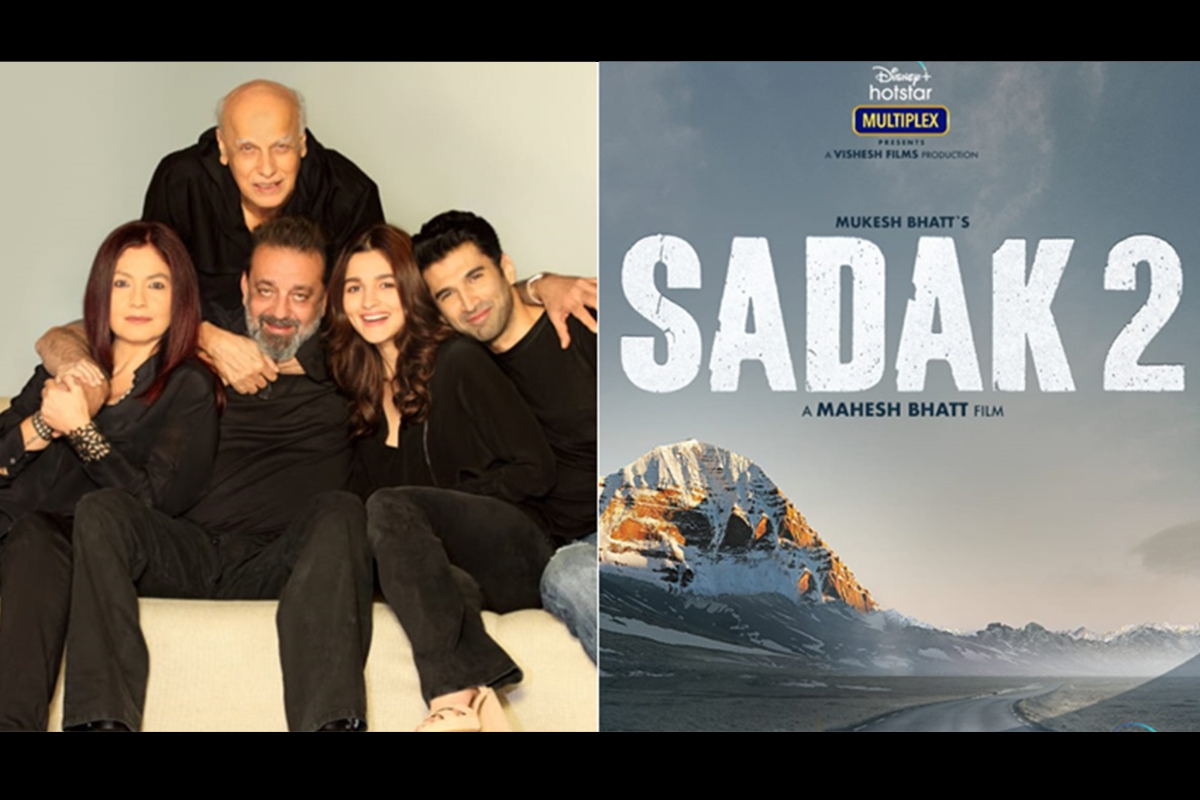 In the fight against 'nepotism', netizens seem in no mood to spare any star kid or Bollywood bigwigs, anytime soon. Ever since the tragic death of Sushant Singh Rajput, a small town kid who became a Bollywood star with his talent and hard work but still remained an outsider or moreover was made feel like one by these alleged Bollywood biggies, the whole nation turned against this evil prevalent in Hindi film Industry and soon after his death, all the stars were under public scrutiny and a major online campaign was launched, denouncing this negative trend.
The major hit was suffered by Mahesh Bhatt's directorial 'Sadak 2', starring Alia Bhatt, Aditya Roy Kapoor, and Sanjay Dutt. The movie trailer has already made headlines for all wrong reasons ever since it was released. It seems like the whole nation stood together against this movie trailer and people from all the social media platforms denounced it, giving it millions of down thumb. The movie trailer has garnered a lot of negative comments and reactions online, and as per recent reports, 'Sadak 2' trailer has now become 'Third Most Disliked trailer' in the world on YouTube, with lakhs of negative comments.

As we all know filmmaker Karan Johar, veteran director Mahesh Bhatt and his daughter and actress Alia Bhatt have been at the receiving end of this massive hatred. As per Nepometer, an application created by late actor's family, Mahesh Bhatt's multi starrer 'Sadak 2' has been voted as 98 percent nepotistic.
The late actor, Sushant Singh Rajput was found death in his Bandra resident on June 14. As he was reported to have committed suicide due to his depression, which was influenced by the Bollywood evils including 'favoritism', 'nepotism' and 'gangism' prevalent in the film Industry causing him to lose many projects.