News & Gossip
Sadak 2: Mahesh Bhatt To Direct His Daughters Alia Bhatt & Pooja Bhatt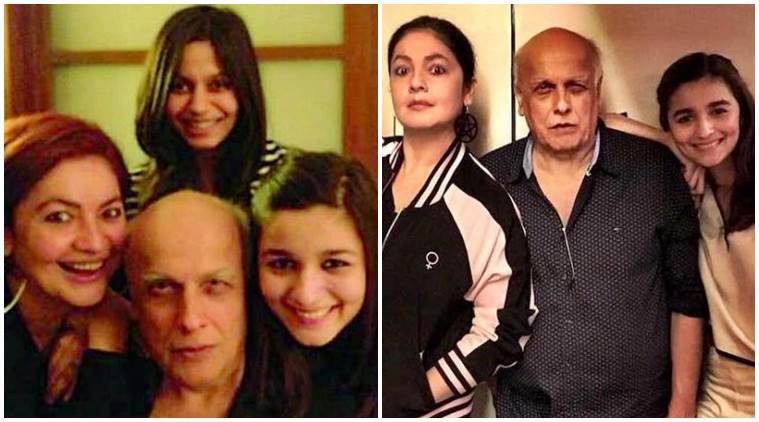 Mahesh Bhatt, one of the finest directors in Bollywood Industry, who has come up with extraordinarily amazing movies based on unique concept, that show his wit and out of the box thinking! The director who was on a break from movies has come back with yet another movie and what is most interesting here is that he will be directing his daughter Alia Bhatt and Pooja Bhatt this time! Yes you read it right! Mahesh Bhatt is back with Sadak, launching Sadak 2 starring Alia Bhatt, Aditya Roy Kapur, Pooja Bhatt and Sanjay Dutt!
https://www.instagram.com/p/Bn7m7v1DvEI/?utm_source=ig_embed
Talking about directing the movie, Mahesh Bhatt said, "Like the spider gets its thread from his own guts. The narrative of Sadak 2 is pulled out from my lived life. It's a film about living, loving and dealing with the anguish of the loss of a loved one."
https://www.instagram.com/p/Bn7mXvQDayl/?utm_source=ig_embed
"Though I have made so many films in the 32 years of Vishesh Films, Sadak has a very special place in my heart because it's one of the most iconic hits of my career. My gladiator Mahesh Bhatt is back to perform in the arena once again. Sanjay Dutt and him have a magical past and they share a bond which is beyond professional understanding. With Alia coming on board,Pooja being there and my daughter Sakshi, who is the co-producer of the film – The three sisters will be seen performing important roles. I feel it is a very emotional moment for me to see this happening. Sadak is not just a project for me, it is very close to my heart. I know this journey will be the most fulfilling experience that I have had in so many years as a filmmaker and I am looking forward to it", added Mahesh Bhatt.
The movie will be releasing in the year 2020 and we certainly cannot contain our excitement for the movie's release! Stay tuned for more updates!