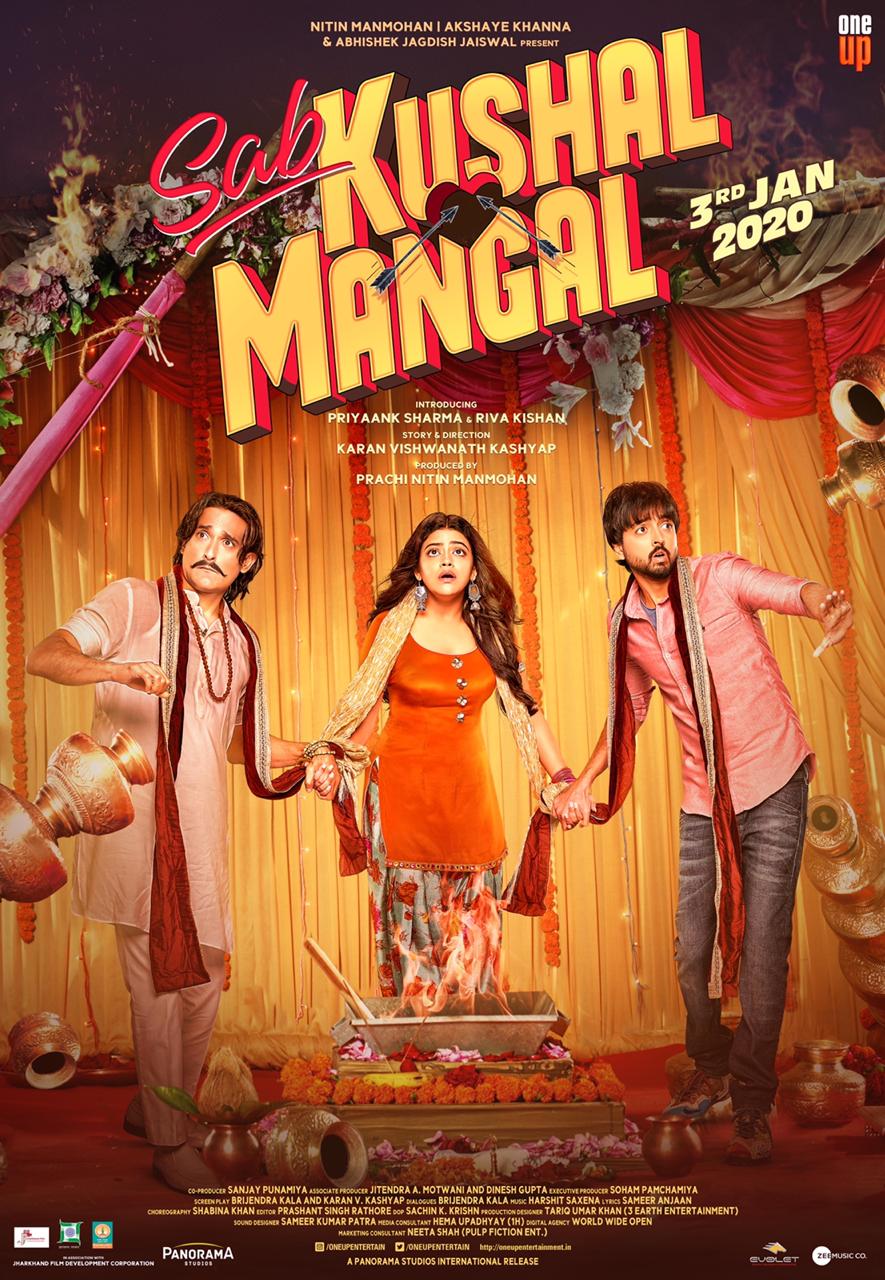 Staying true to its title, the team of Sab Kushal Mangal has released fresh assets today on Tuesday (Mangal-var) and we must admit that it is upping our curiosity quotient. The makers have today launched its title track along with an interesting poster.
The intriguing poster themed around a mandap showcases Riva Kishan at the centre being held by Akshaye Khanna on one side & Priyaank Sharma on the other. The mandap seems to be all collapsing thereby giving us a hint of all the madness, comedy of errors and entertainment that awaits the audiences in the theatres when the movie releases.
Alongside the poster, the makers have also released the title track of the movie which perfectly compliments this mass entertainer. With catchy beats and cool lyrics, they seem to focusing on attracting more youth audiences to the movie.
Says Producer PNM:  "Every culture and every state in India has their own version and style of saying 'Sab Kushal Mangal'. This is something we were very conscious of from the very beginning. It was incredibly clear to me that we were going to play on this title in as many ways as possible from the moment that we reserved it for our film. It follows that we would make a dance-worthy earworm of a track to accompany such a title. I think anybody who hears this track would end up bopping along with the beat."
Presented by Nitin Manmohan's One Up Entertainment, Akshaye Khanna and Abhishek Jagdish Jaiswal, the film also marks the debut of Prachi Nitin Manmohan as a producer. The movie is slated to release on 3rd January.