Bigg Boss
Rohit Suchanti confesses his love for Bigg Boss fame Srishty Rode and it is something you cannot miss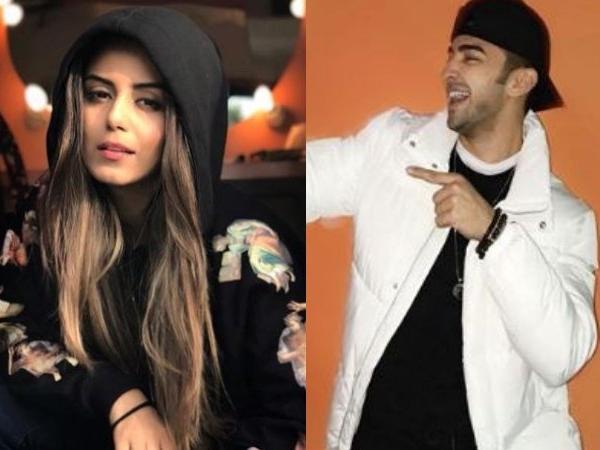 It is said that matches are made in heaven! But there's one more place quote popular for making matches! Some sustain while some break apart too soon! This place is none other than the famous Bigg Boss house! Like each year, this year too there was a couple too much in news for their chemistry seen in Bigg Boss 12! It was Rohit Suchanti and Srishty Rode! Although Srishty Rode was engaged to Manish Nagpal and she clearly denied a love affair with Rohit Suchanti while on show, post the show Srishty and Manish announced break up and this did give fuel to the news of a potential love affair between Rohit and Srishty!  Well to put an end to all the speculations, here's Rohit Suchanti himself, read as he confesses his love for Srishty Rode!
In a recent interaction with a leading media house, Rohit confessed about his love for Srishty. He was quoted as saying, "There were issues in their relationship even before she entered the house. They split owing to their differences and I have no role to play in that. It's easy for people to assume otherwise. No one ends a relationship of four years for a guy she has known for a month. Yes, my feelings for her were evident inside the house, but she never reciprocated. She told me about the split when I called her soon after my eviction from the show. She was extremely sad, and I tried to calm her as a true friend. She is still hurting and trying to come to terms with it."
"I dropped many hints inside the house, but could never muster the courage to tell her directly. I genuinely like her and feel it's about time I confessed my feelings to her. I don't know what her reaction will be. When I was inside the house, people pointed out the five-year age gap (he is 22) between us, but that has never deterred me. Love knows no such barriers. Srishty has the prettiest smile and I appreciate the way she handled me inside the house. She was my strongest support She was the first girl I interacted and connected with on 'Bigg Boss'. I don't want to keep my feelings to myself and I don't care what people have to say about us. It will be between us. I am excited about confessing my feelings to her, but I don't know what her reply will be", said Rohit.
Read More: Bigg Boss 12: All is not well between Srishty Rode and Manish Naggdev?
Lets wait to see what unfolds between the duo! Stay tuned for more updates!