News & Gossip
Rohit Shetty admits being 'SCARED' of Ajay Devgn – find out why!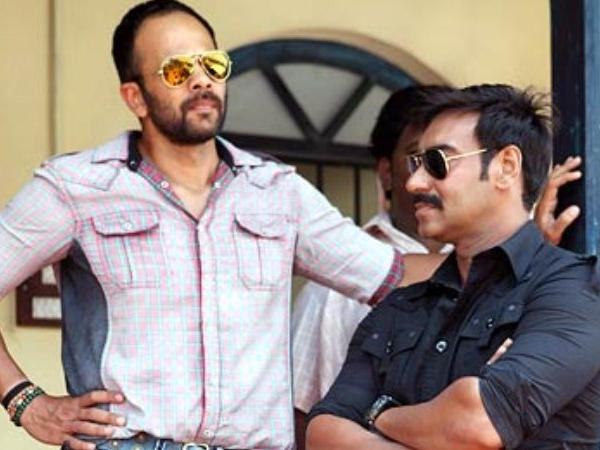 Rohit Shetty and Ajay Devgn have always shared a great bond! Beginning from Golmaal and all its sequels to Singham and its sequel, Rohit Shetty and Ajay Devgn have proved out to be one of the best combinations in the Bollywood Industry! With their latest piece of work together, the cameo by Ajay Devgn in the movie Simmba, here's Rohit Shetty admitting he is scared of Ajay Devgn and why is he scared of him!
https://www.instagram.com/p/BrW29PthO7Q/
Rohit Shetty who is busy promoting his upcoming movie Simmba, starring Ranveer Singh and Sara Ali Khan recently got in a conversation with a leading media house and admitted that he is scared of Ajay Devgn! Rohit Shetty, who yet again managed to get Ajay Devgn on board for a special cameo in his upcoming release Simmba, elaborated on the actual bond that she shares with Ajay. "People call us friends but I am still scared of Ajay, who is like an elder brother. You will never see me walking with my arm around his shoulder. I respect him too much. When approaching him for Simmba, I told him I wanted him to make an extended cameo as Bajirao Singham, He just nodded, 'I'm there with you, go ahead.', said Shetty proving how grateful he feels on working with a star like Ajay.
Not to long ago, Rohit Shetty had also made a confession about wanting to make a film on Shivaji Maharaj with Ajay Devgn as he had said, "I wish to make a huge film on Shivaji Maharaj. However, a huge budget is needed to make this film and I am unable to gather the desired amount. Though I definitely want to make it, I have no idea when it will happen". The good news is that Singham 3 is on cards!
Stay tuned for more updates!