News & Gossip
ENGAGED: Rochelle Rao & Keith Sequeira Are Now #KeRo!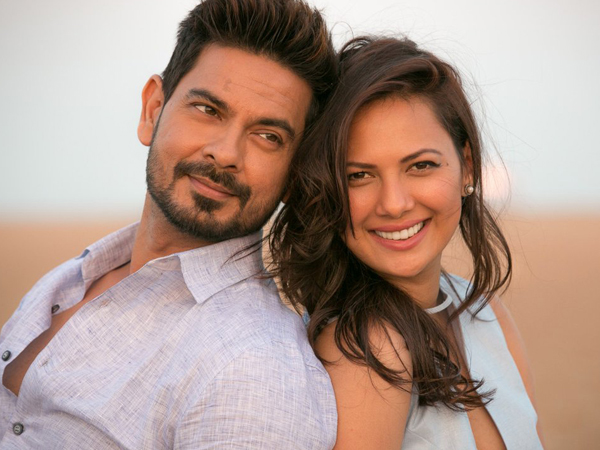 Former Bigg Boss contestants Rochelle Rao and Keith Sequeira got engaged and announced the news to their fans on the Valentine's Day. Rochelle and Keith participated in the ninth season of celebrity reality show Bigg Boss.
I said YES!

Photo Credit: @ShannonZirkle
#kero pic.twitter.com/gX3VkIYVlh

— Rochelle Rao Sequeira (@RochelleMRao) February 14, 2017
Earlier on Valentine's Day, Rochelle shared what are the things she loves about Keith, before making the 'bigg' announcement which flooded her Twitter timeline with congratulatory messages. Rochelle, 28, shared a portrait pics collage and captioned it: "I said YES!" Rochelle and Keith told the story of what happened before in conversation with an entertainment portal. Rochelle knew through a common friend that Keith would propose to her soon.
https://www.instagram.com/p/BQcVbFrF8VI/?taken-by=keithsequeira&hl=en
https://www.instagram.com/p/BQdJrw5llJ0/?taken-by=keithsequeira&hl=en
https://www.instagram.com/p/BQe18Z0lE8z/?taken-by=keithsequeira&hl=en
https://www.instagram.com/p/BQffQPtF1jh/?taken-by=keithsequeira&hl=en
He didn't realise that I knew, so I thought he was planning something that day itself because he must have found out from my friend that I had a clue. So when I got a message saying that he wanted me to come over, I got all dressed up because I thought he is going to cook me dinner and propose, and going to be so cute… and I was all excited. I get to his house and he is sitting in his shorts, watching Bigg Boss, eating salad and I was like… okay, there is nothing romantic going on," Rochelle told the entertainment portal.
And just when Rochelle got all worked up for messing up Keith's plan, "I thought maybe the way to do it is to just keep it real. So I decided that is the right time to propose… any time is as good as now, forget about all the romantic stuff… let's just do it the real way, the way our relationship has always been. And that's when I decided to propose to her," he told the same entertainment portal.
Click NEXT To Have A Look At their VALENTINE-ENGAGEMENT PHOTOSHOOT PICTURES, Their Further Plans & Their Take On MARRIAGE!