News & Gossip
Robin Uthappa SLAMMED Brutally For His Slow-Paced Innings Against Mumbai Indians
Shah Rukh Khan-owned Kolkata Knight Riders journey in IPL 2019 ended in the most anticlimactic way when they got brutally thrashed by Mumbai Indians at Wankhede Stadium in Mumbai and getting knocked out of the tournament.
KKR started the 2019 campaign with a bang but lost the plot in the second half of the tournament by losing six games back to back. Other than Andre Russell and youngster Shubman Gill, no one in batting department stood up, which lead to KKR's dismal performance in the tournament.
During the MI vs KKR, KKR was asked to bat by opposition captain Rohit Sharma and managed to put a below-par score of just 133 off 7 by the end of 20 overs. Chasing the low total, captain Rohit stood tall and took his team home in 16th over. Amidst all this, Robin Uthappa scored 40 runs off 47 balls playing too much of dot balls. His innings proved pretty disappointing for all KKR fans. His slow-paced batting has left many KKR fans angry.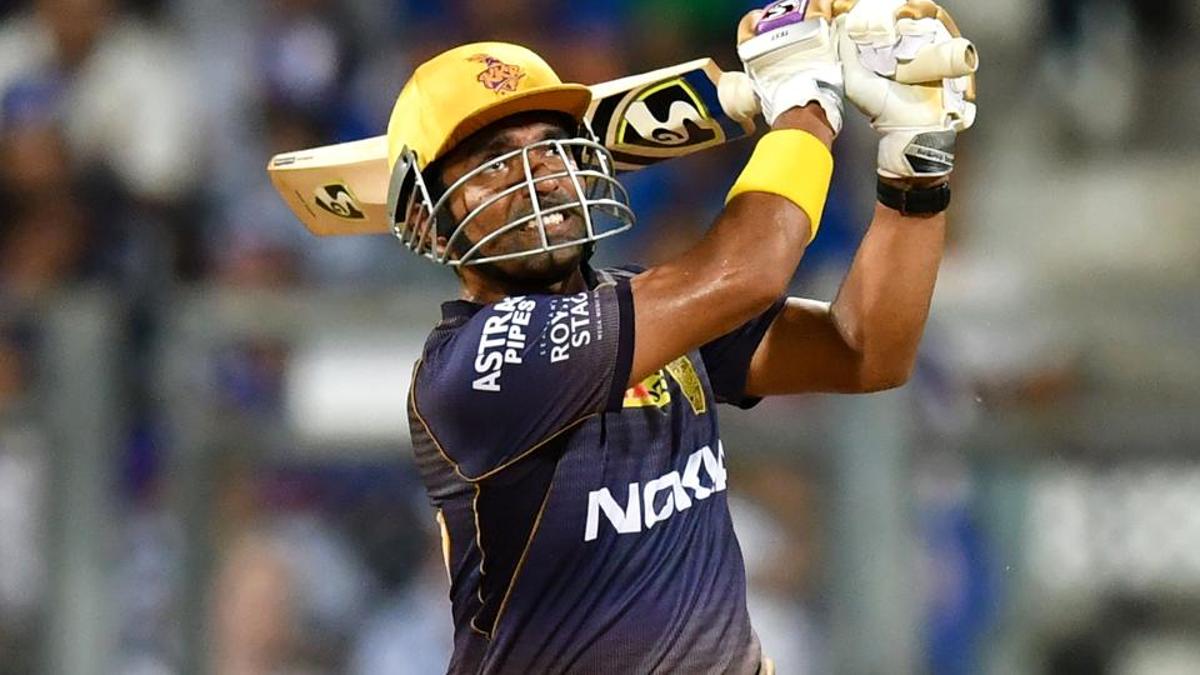 Robin Uthappa, who has been the main batting powerhouse for KKR had a very poor season this year. This has led to him getting trolled by the fans throughout this season. Once again, fans trolled him brutally for his lackluster innings. Robin's innings put pressure on other KKR batsmen, which resulted in them getting out trying to score some quick runs.
This Is How Twitter Reacted:
SRH: We are nearly out of IPL 2019. Need a miracle to get through to play offs.

Robin Uthappa: #MIvKKR pic.twitter.com/hYgCDvZ6Gn

— Shiv RKVian 🇮🇳 |🎸| (@itsShivam18) May 5, 2019
Robin Uthappa Right Now👇👇🤣🤣#MIvKKR pic.twitter.com/9zeXS73Ynd

— Saif 🇮🇳 (@saifuddin__8) May 5, 2019
This is How Robin uthappa Help His team.. #MIvKKR pic.twitter.com/nZkzesUB3L

— MeMe_वाला (@black_snake10) May 5, 2019
#IPL fun fact: Robin Uthappa has never played for #SRH. Until today #MIvKKR #IPL2019

— Sagar Juvekar (@sagar_juvekar) May 5, 2019
Whole kkr team seeing #Robinuthappa's batting be like : pic.twitter.com/fWQpVMQ9Ku

— Akash Mishra (@AkashMi12998342) May 5, 2019
Robin Uthappa entering his house after today's match #MIvKKR #KKRvMI pic.twitter.com/Kbohuz403f

— bk. (@NotBobbey) May 5, 2019
Robin Uthappa and T20 cricket should part ways. AND SOON.

— Sanoj (@britishblackman) May 5, 2019
Pujara's reaction after watching Robin uthappa's tufani innings 😂#MIvKKR pic.twitter.com/scb4Dtzo6J

— Angry indian ❁ (@_jay_hind) May 5, 2019
@KKRiders fans to Robin Uthappa right now😂#KKRvMI pic.twitter.com/cpZZagLpkP

— Sunny Patcher (@PatcherSunny) May 5, 2019
Robin Uthappa Is As Useless As 'ueue' In Queue.. 😁

— Ankit Mor (@AnkitM03) May 5, 2019
https://twitter.com/sampath0272/status/1125062417111703553
SRH should praise robin uthappa #Robbie #MIvKKR pic.twitter.com/lgXY4LGMJG

— 🖤❤️ (@guru2Four) May 5, 2019
Today MOM – ROBIN UTHAPPA for his blistering knock of 40 from 47 balls.
Well played 👏🏻 pic.twitter.com/qOO2m4cYsB

— Intezer Naeem (@intezer_naeem) May 5, 2019
What do you think?